So you've bought the latest, greatest new medical imaging equipment (or were super-smart and bought refurbished medical imaging equipment from Atlantis Worldwide.) Now you've got to move the old equipment to its new space three floors down. Or maybe you're renovating your facility and need to move your medical imaging equipment to the storage room just down the hall. Well, if you've ever tried moving a king-sized mattress down a flight of stairs or great grandma's armoire just down the hall, you know moving is rarely easy and actually requires intelligent preparation.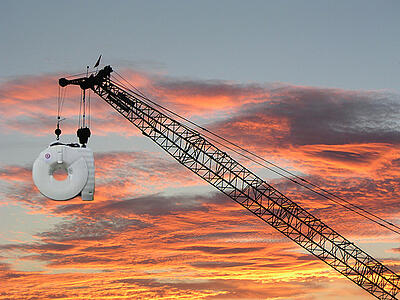 Here are five easy steps to help you move or relocate your medical imaging equipment—smoothly and successfully.
1. Get Out the Measuring Tape and Site Plans
Medical imaging equipment isn't exactly pocket-sized. It's usually large, cumbersome and expensive. So you want to make sure your equipment will fit through doors, down hallways and around corners easily. Be sure to check out whether the room is strong enough to hold the equipment, and that the proper electrical outlet exists in the new location. In addition, you may need to install metal plates or rails.
2. Plan for Down Time
When it's time to move the equipment out of the room and to its new destination, you'll probably have to cease or alter work in the surrounding area. Establish a game plan in advance and make sure everyone affected by the move is notified with a timetable.
3. The Nuts and Bolts of the Move
In some circumstances, moving the medical imaging equipment could be as easy as just wheeling it down the hall, with the help of a few people. When moving large medical imaging equipment, you may have to move a few walls, utilize a crane or even hire professionals to disassemble and reassemble. After all, your equipment is expensive and valuable, and utilizing a moving company that specializes in transporting diagnostic imaging equipment could make the process significantly easier.
4. Reinstallation Timeline
The mechanical reinstallation of a system can take 1-5 days. That's why you want to make sure the final destination for the equipment is ready. By establishing a timetable, you can make sure all the pieces fall into place—instead of falling apart.
5. Don't Forget the Calibration
Medical Imaging Equipment is very sensitive and may not be in spec after the relocation. Your reinstaller needs to make sure the calibration is where it should be for that modality.
6. Okay, We Said Five Steps But There Really Are Six
Before you do anything, call Atlantis Worldwide for a free consultation for your Medical Imaging Equipment relocation. You might be surprised at how much you can save—and how many headaches you can prevent by working with us!
Contact Us for a Free Consultation to help you with your next move. Contact us today!