It's October and pink is everywhere during National Breast Cancer Awareness Month. It puts a spotlight on breast cancer
prevention, diagnosis and treatment. It also makes it a perfect time to talk about the pros and cons of Digital Mammography versus Analog Mammography with Computed Radiographic(CR) systems.
Of course, as with all things digital, Digital Mammography is the latest medical "darling." But is it right for you?
Digital Mammography Pros:
• The Digital Detector provides a crisp image with no limitations on breast size. This make it superior to film mammography.
• It detects cancer cells earlier than analog mammography.
• It works beautifully with Computer-Aided Detection (CAD) devices.
• Images can be transferred electronically to a central location for diagnosis.
(Utilizing picture archiving and communications system PACS)
Digital Mammography Cons:
• Digital Mammography is significantly more expensive.
• The Digital Detector is very delicate. If it breaks, it is very costly to repair.
• Digital Mammography manufacturers prefer not to provide service contracts.
Analog Mammography with CR Pros:
• It's much less expensive than Digital Mammography and still provides a digital image.
• Because there is no Digital Detector, repairs are much less expensive.
•With Analog Mammography (with or without CRs), it's much easier to find a company that will provide a service contract.
Analog Mammography Cons:
• The image is far inferior to digital mammography.
• Since Analog Mammography still uses film, the film must be removed and inserted into a CR reader. As a result, it takes longer to receive the image.
• Because there are two systems working together, if something breaks on either system, the entire process will be "down." You won't be able to convert the analog image to digital.
• Picture archiving and communications system (PACS) capabilities are more difficult.
• Because fewer Analog Mammography systems are being sold, it may be more difficult to find parts if repairs are needed.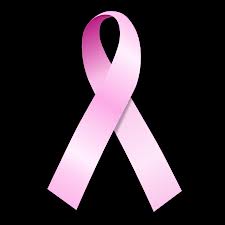 How to Choose
Obviously, you must weigh all the pros and cons and determine which solution fits your unique situation. Because Atlantis Worldwide is an industry-leader in selling refurbished imaging equipment, we can also help you determine which solution is best for you, and provide you with information about the financial and service benefits of purchasing refurbished imagine equipment from us. We are here to help! Contact Us!
Here's hoping that one day in the future, the fight against breast cancer will be won and pink ribbons will be a thing of the past.
For more articles on mammography click here