In the third segment Tim Lamb explains the benefits of SafeCT, an iterative image reconstruction add-on product that enhances low-dose protocols on your CT scanner. Unsurpassed image quality, compatibility, scalability, performance and cost saving are some of the topics.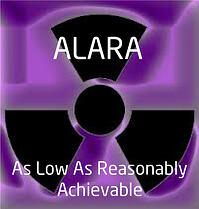 Unsurpassed image quality for CT images acquired with low-dose protocols.
SafeCT is vendor neutral - it supports CT scanners and PACS systems of all vendors and models.
SafeCT serves any number of CT scanners on a department network.
No need to replace "older" CT scanners with new systems in order to obtain iterative reconstruction solutions.
Priced at less than 50% of OEM iterative reconstruction solutions.
Over 100,000 low-dose CT studies have been processed by SafeCT!
In the November 2012 Journal of the American College of Radiology (JACR), Drs. John Johnson and Jon Robins of Imaging Healthcare Specialists (IHS) in San Diego stated: "…SafeCT has been successfully deployed at IHS, with a dramatic reduction in radiation dose while maintaining diagnostic image quality… we have concluded that the combination of smart CT protocols and SafeCT iterative reconstruction is a superior method of dose reduction… dose savings of up to 90% have been achieved in select patients."

According to ECRI Institute's August 2012 Health Devices article, "Optimizing CT Dose": "SafeCT may offer a more affordable option for facilities looking to provide iterative image reconstruction for a large number of CT scanners, compared to upgrading individual scanners. We highly recommend considering this system for new and existing CT systems that do not already have iterative reconstruction."

Please visit us at Radiation Safety in Computed Tomography Virtual Symposium on May 8th to the 10th! http://rorl.radiology.ucsf.edu/symposiumRegistration
Blogs you may have missed:
Trends: Managing and Reducing CT Radiation Doses
A Successful Dose Management Strategy Takes Teamwork