Norman Tessell, Director of Business Development for Atlantis Worldwide Earns Top Healthcare Management Credential.
New York, NY – Atlantis Worldwide Director of Business Development, Norman J. Tessell, FACHE, recently became a Fellow of the American College of Healthcare Executives, the nation's foremost professional society for health care leaders.
Fellow status represents achievement of the highest standard of professional development. Fewer than 8,500 health care executives hold this distinction, according to the American College of Healthcare Executives (ACHE). To obtain fellow status, candidates must pass a comprehensive examination, meet academic and experiential criteria, earn continuing education credits, and demonstrate professional and community involvement. ACHE fellows must undergo recertification every three years.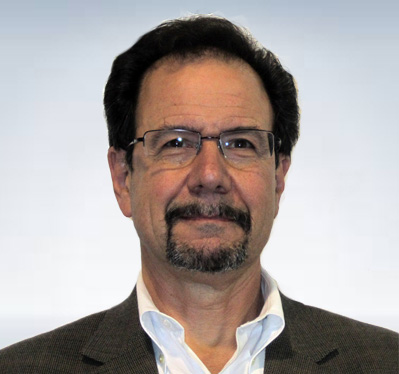 In the two years that Mr. Tessell has been with Atlantis Worldwide he has directed core business sales of the refurbished imaging business, has initiated the company's GPO initiative and to enhance the Atlantis portfolio of newer technologies, he developed and expanded the relationship with MedicVision and their Low Dose CT image enhancement system, SafeCT. In addition, he developed sales relationships with providers of new DR systems and upgrades to broaden the Atlantis Worldwide new equipment portfolio. Prior to joining Atlantis, Mr. Tessell has had a successful career in the diagnostic imaging business and has held a variety of sales and leadership roles with Siemens Medical Solutions, Paladin Medical Development, GE Medical Systems (GEMS), Toshiba America Medical Systems and Picker International. At GEMS he initiated and led their entrepreneurial team, which created and funded turnkey imaging facilities for hospitals, radiologists and ambulatory facilities.
He received his B.A. and M.S. from the City University of New York
As a member of the executive board of the Healthcare Planning and Marketing Society of New Jersey, the local chapter of the Society of Healthcare Strategy and Market Development (SHSMD) and affiliate member of the New Jersey Hospital Association, he has held executive board positions including that of President, where he expanded sponsorship, membership and educational programs for that group. He has been Chair of the organizations PeRCy Awards for the past six years recognizing the best in planning, marketing and public relations for healthcare facilities in the state.
"It is an honor to become a fellow of the American College of Healthcare Executives," Mr. Tessell commented. "At Atlantis Worldwide our focus is to provide not only high quality refurbished and new diagnostic imaging systems, but support and services before, during and after the sale. Bringing a skillset learned over time and years of speaking with and working alongside healthcare leaders has provided me with the insight needed to assist those challenged by our healthcare market at this time. I am proud to be recognized by ACHE for achieving this level of professional development."
The American College of Healthcare Executives, an international professional society of more than 30,000 health care executives, is known for its prestigious credentialing and educational programs
"Because healthcare management ultimately affects the people in our communities, it is critically important to have a standard of excellence promoted by a professional organization," says Thomas C.Dolan, PhD, FACHE, CAE, former ACHE president/CEO and current President Emeritus. "By becoming an ACHE Fellow and simultaneously earning board certification from ACHE, healthcare leaders can show that they are committed to providing high-quality service to their patients and community." Fellow status represents achievement of the highest standard of professional development.
About The American College of Healthcare Executives

ACHE is known for its prestigious credentialing and educational programs and its annual Congress on Healthcare Leadership, which draws more than 4,500 participants each year. ACHE is also known for its journal, the Journal of Healthcare Management, and magazine, Healthcare Executive, as well as ground-breaking research and career development and public policy programs. ACHE's publishing division, Health Administration Press, is one of the largest publishers of books and journals on all aspects of health services management in addition to textbooks for use in college and university courses. For more information regarding the FACHE credential, please contact the ACHE Division of Membership at (312) 424-9400 or membership1@ache.org, or visit the Credentialing area of ache.org
About Atlantis Worldwide LLC

For 20 years, Atlantis Worldwide has been one of the world's largest resellers of diagnostic imaging systems. Utilizing a consultative approach, Atlantis's experienced team provides customers with up-to-date, accurate information, high-quality medical products and common-sense advice. Atlantis provides a range of services for hospitals and imaging centers, from planning and construction to installation, training, financing and interim rentals. Atlantis Worldwide has built success through word-of-mouth recommendations and long-term relationships with providers of imaging services around the globe. Visit www.atlantisworldwide.com or call 800-533-3356.

Headquarters: 61 Broadway, Suite 1602, New York, NY 10006
Warehouse & Distribution Center: 1325 NW 98 Court, Unit 12, Miami, FL 33172