The Radiological Society of North America (RSNA) is an international society of radiologists, medical physicists and other medical professionals. They have over 51,000 members from 136 countries across the globe. The 99th RSNA Annual meeting expects 55,000 people to attend in Chicago this year. There will be 650 exhibiting companies- don't miss your chance to explore new products and technologies!
As every year there are many resources at your disposal to track down whom you should see and how to find them! We hope to see you at the Atlantis Booth 2329!
Find Out What Some of The Atlantis Team is Saying about the 2013 RSNA

Jeff Weiss - President/CEO

Every year since 1993 Atlantis and myself have been fortunate enough to have the opportunity of spending quality face to face time with our clients and vendors from throughout the United States and the globe. Atlantis' commitment to the radiology community is manifested with over twenty years of RSNA exhibitions. Yes, we like Chicago in the winter! We truly believe the forum that the RSNA has provided Atlantis over twenty years has had an enormous impact on our growth and success. Both the RSNA and the radiology business has changed a great deal over the years and we at Atlantis expect to continue to be an integral part of the continuing evolution of the Refurbished Radiology sector. Atlantis will continue to provide you with "Sensible Solutions for Refurbished Radiology" as we assist you in extending the life of your existing equipment through innovative service plans, upgrades, replacement parts, cutting edge technology like SafeCT and Scannerside and quality refurbished systems.



Alex Silbergleit - Sales Associate-Acquisition Team Leader

"The RSNA is always an exciting time in the medical imaging industry and this year should be no different. Positioned immediately after the Thanksgiving Holiday, it occurs at the perfect point in time where this year's trends can be discussed as well as the expectations leading into next year. From the state of the economy to the effects that Obama-care will have on our industry, there should be more to talk about at this year's show than ever before. While these topics may appear to be deterrents for facilities to make changes to the equipment that they are currently using, the cost of pre-owned systems - as it relates to a provider of healthcare services - has never been a better value."



Erik Baum - International Sales Manager - CT Domestic Wholesale

"I'm excited about meeting up with my long-time clients to catch up and discuss ways to maximize our focus and efforts in this ever changing market. 2013 was a very volatile year for CT pricing, and Atlantis looks to deepen our existing partnerships and build new relationships with professionals who also know how to adapt to and thrive in this challenging market.

In addition, Atlantis' international relationships continue to grow, and the RSNA is a wonderful opportunity to plan for our customers' 2014 requirements and to "put a face" to the newer voices and e-mails. We remain positive for the potential for substantial growth, and are very excited about the chance to give an extra focus to our international clients."



Tim Lamb - Sales Manager SafeCT & Scannerside

"I am looking forward to meeting with customers and discussing the challenges they face in 2014. Specifically, what issues they are confronted with as they move from an Integrated Delivery Network to an Accountable Care Organization and what measures they are taking as healthcare providers shift from a fee-for-service business model to a "pay for value" outcomes based business model.
I will present Dose Savings Solutions—SafeCT and Scannerside. As the Affordable Care Act is implemented, we believe SafeCT and Scannerside are perfectly aligned to help imaging providers extend the useful life of their equipment, reduce operating costs, create greater efficiencies and improve safety for their patients and healthcare professionals alike."

Norm Tessell, FACHE- Director of Business Development/Imaging Systems
"For over twenty years, Atlantis Worldwide has provided our imaging customers with cost effective equipment from all OEM's for Radiology Departments and imaging facilities. Our portfolio of high end, reasonably priced CT's, MRI's, PETCT's and other imaging modalities along with strategic planning, financial resources, innovative service plans, facility marketing concepts and turnkey solutions saves our customers time and money while maintaining quality.

Hospitals are challenged with change, and today's successful ACOs have a focus on improved quality, outcomes, patient satisfaction and reduced hospital stays. However, they also need to improve the bottom line. Unfortunately, radiology continues to appear as an expense with high visibility. Atlantis Worldwide, working with radiology departments can assist hospitals to achieve productivity and quality goals, as well as reducing capital and operating costs. Those factors will result in improved financial results overall for the hospital. I hope to discuss our strategies for hospitals and imaging centers with our customers in our booth 2329. "


Ed Mann - Finance Expert
As I head to Chicago for the 2013 RSNA, I am hoping that the administrators and doctors realize that especially this year, at this special economic moment in medical history, the import of taking advantage of the 179 depreciation code. Imagine: the advantage of obtaining a $80,000.00 C-arm for example, and taking the depreciation as if the asset was purchased at a cost of $160,000!

In addition, the truly innovative and creative financial packages that Atlantis can offer our clients can make a big difference in 2014 as you plan for your capital equipment requirements.

Aston Diaz - Latin America Sales Director
"RSNA is a great place to connect with faces from all over the world that you would otherwise not have the opportunity to personally meet. This year I plan to discuss the goals and challenges that our clients are facing within the Latin American market with the objective of finding creative ways were we can benefit mutually.

I am also truly excited by my new responsibility in buying and selling MRI in our wholesale market. I look forward to meeting with my colleagues to discuss plans for 2014."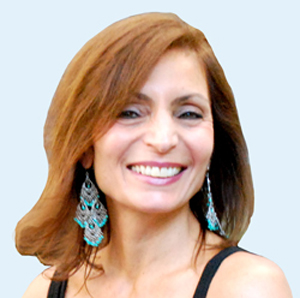 Vikki Harmonay - Marketing Director
"I am looking forward to meeting with everyone who comes by our booth ☺. Actually, I am really excited to present our two new eBooks: "Radiation Dose -Track-Monitor & Lower" is designed to help you prepare for mandatory CT dose tracking and reducing CT dose. The other great eBook explores the steps taken before making a decision on your capital equipment - "Extend the life of your medical imaging equipment or replace it? Both eBooks will be available at our booth.
The Atlantis Team would love to set up an appointment with you! If not, just stop by and meet our team BOOTH 2329 Hall A, South Building

Atlantis Worldwide's Chicago Restaurant Recommendations- click here to see list from last year!


Meet the Author: Vikki Harmonay