So you've decided to sell your CT Scanner, probably to offset the cost of new equipment. Smart move! But before you start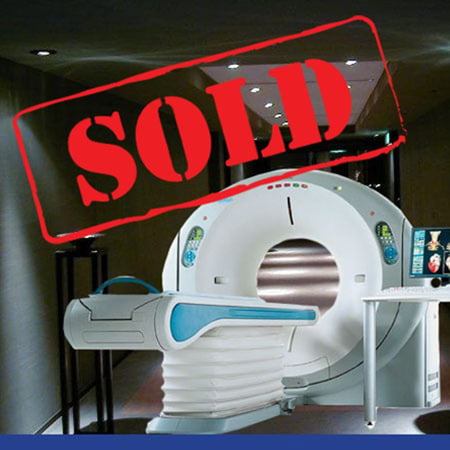 counting your chickens, you'll want to take the time to be prepared for that sale, BEFORE the sale.
Gather the paperwork from the original sale
This will answer most of the questions that will be asked about your CT Scanner, including the sale date, machine model, software revision, software options, transducers and peripherals. Also gather all information about inspections, upgrades, purchases, replacements, preventative maintenance visits and service records.

Make Sure Your Equipment is Good to Go
Of course, your potential buyer is going to want to make sure they are getting a great deal on a fully operational CT Scanner. That means they'll want an inspection. It's wise to go ahead and get the inspection yourself, so you know of any issues with the equipment, and if there are issues, you can address them. This can also help you get top dollar for your CT Scanner.
Have Everything Ready for the Buyer's Inspector
The more buttoned up you are, the better the inspection will go. That means pulling together all the things the inspector will want to see and photograph. These include the system software/MODS, all of the software disks, phantoms and phantoms holders, cover doilies, lockdown brackets and tube lift cranes. You'll also want to have all of the accessories needed for patients: slickers, head and cath bag holders and extenders. Photos will also be taken of major system components like the PDU, computer console, monitors, keyboard, mouse, patient table and more.
Be Prepared for Test Cans and Air Calibrations
The inspector will also want to run the system to make sure that the images are clear and without artifacts. Make sure you have your calibration records on hand, as well. The inspector will want to review maintenance records, error logs and system details.
Know How The System Can Be Moved
When meeting with the inspector, make sure you know exactly how the CT Scanner will be moved out of the facility. Have a map of the exit route ready, and provide the inspector with photos of the route that will be used, including corners, hallways, obstacles and doors. This will save time during the inspection, and also provide the potential buyer with peace of mind regarding the sale.
References Never Hurt
If you've sold equipment in the past, you can always provide the potential buyer with reference information. This can also provide them with additional peace of mind.
Do you have equipment you'd like to sell but don't know the market value? Do you have questions about the process? Are you looking to purchase refurbished or used medical imaging equipment with great warranty coverage? If so, be sure to talk to an expert, like Atlantis Worldwide! Contact Us Today!
Some blogs you may have missed:
About the author: Vikki Harmonay