We've all seen the Fashion Do's and Don'ts on TV and in fashion magazines. Like "DON'T wear a black thong under white sheer pants when shopping at Wal-Mart," or "DO wear an outrageous chapeau when attending a Kentucky Derby party."
Well, fashion faux pas may be embarrassing, but buying the wrong refurbished imaging equipment can be extremely costly, ineffective and downright frustrating to your clinic, hospital, surgical center, imaging group or practice.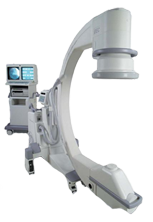 If you're considering buying refurbished imaging equipment, before you go one step further in the process, download the file below. It's the most helpful, comprehensive, easy guide to help you avoid costly mistakes and embarrassing moments in front of your board or co-workers. You'll learn how to spot a real bargain when you see it, and when to run screaming from one that isn't. You'll also know why "shopping the market" can actually end up costing you more of your precious funds than you want to!
Once you've reviewed this handy guide, we invite you to give us a call at Atlantis Worldwide. Not only can we successfully guide you to the right refurbished medical imaging equipment for you, we might be able to tell you what you should wear to that annual holiday party at the office. (Are sparkles "in" or "out" this year?) But then again, a classic dark pantsuit is always in fashion.
Meet the author: Vikki Harmonay