Okay, so you've got some medical imaging systems that you don't need or want anymore. It happens. Well, you basically have three options.
Trade it in toward the latest, greatest equipment you DO want.
Let it languish in some storage closet.
Obviously, you don't want to waste what can be a valuable resource, so the closet is out.
First, let's examine using your existin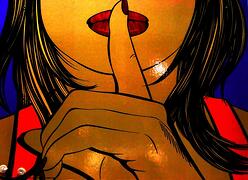 g equipment as a trade-in toward new equipment. Here's what you need to keep in mind.
• Trade-in value is never the same as what you can get by selling the equipment outright. But a lot of folks don't like the idea of trying to sell it themselves. We'll get back to that.
• Once you decide you want to use your old equipment as a trade-in toward new equipment, keep it to yourself!
What I mean is, don't let a new equipment vendor know you want to do a trade-in. First, get their best "all cash" proposal on the new equipment. Make sure they give you a firm, written proposal. Tell the seller you will think about it and get back to them. THEN, call back a day or two later and ask what discount would give you if you traded in used medical imaging equipment. This process provides you with an accurate assessment of your used equipment's value, with no hidden inflation on the back end. The reality is, vendors will often increase the trade-in value of the medical equipment to make you believe you are getting a better deal, but this trade-in value is often a disguised discount that you'd get anyway.
Now, back to if you just want to sell your medical imaging equipment.
• Before you try to sell your equipment—either yourself or by using a broker—do your research. Find out what the Free Fair Market Value is for your medical imaging equipment. Unfortunately, there isn't a "blue book" for used medical imaging equipment, so your best bet is to comparison shop. Talk to a few resale vendors. Visit a few websites. The information you can find in an hour can provide you with the information you need in order to price your equipment well, and sell it quickly.
• Don't let anyone "shop" your equipment without a signed agreement. If you have multiple brokers trying to shop your equipment around, it can actually drive the price you'd receive for your medical imaging equipment down. Not a good thing.
• Choose your broker or reseller wisely. Make sure they can deliver upon promises. Do your homework. Ask for references.
And remember, Atlantis Worldwide is one of the most respected, experienced resellers in the industry.
• If a broker calls with an offer, try to establish how he arrived at the amount. Does he have an offer from a real customer or a hypothetical one? Is it a firm offer? Offers from brokers that are based on their customers' ability to perform are usually not reliable. Dealers who commit and buy inventory are more reliable.
• Whether you're buying or selling, make sure the contract spells out all conditions and terms clearly. Be sure all reasonable eventualities are covered, including liability, failure to perform, etc. Submit it to the "what if" test.
• Before you accept any offer, be sure you get a minimum deposit of 10%. Make the deposit nonrefundable following inspection.
• Give yourself at least 10-12 weeks from offer acceptance to targeted removal date.
• Use common sense. If an offer seems too good to be true, it probably is.
• And here's the best tip of all— talk to Atlantis Worldwide. We can provide you with insight into current prices in the secondary market for a wide range of used medical imaging equipment. We can also offer you the highest market prices for the equipment you no longer need, and since we've been doing this for more than 20 years, you can trust us to negotiate a trade-in or upgrade of your existing equipment at the most competitive price in the marketplace.
Contact Atlantis before selling your used medical equipment at: info@atlantisworldwide.com or call us at 800-533-3356