The number of Urgent Care Centers in America is on the rise! According to the Urgent Care Association of America, an estimated three million patients visit one each week. Urgent Care Centers fulfill needs of patients who need treatment in a hurry, without an appointment and usually after hours. Unlike doctor's offices, most are open on weekends and nights -some 24 hours. Some even on holidays! As a result of this trend, we're seeing more and more activity on Twitter and in the news about urgent care centers. Here are just a few tweets: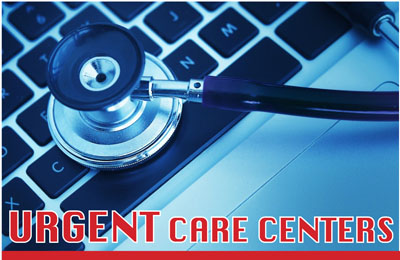 Treatment for Sports Injuries at Urgent Care Centers
Can get flu shot at local pharmacies, urgent care centers and doctor's offices. Inexpensive and worth it!
Urgent care centers are better places to get immed. treatment. Go by ambulance only to E.R.! Nvr leave loved one alone
Obamacare-induced increases in Medicaid cause increase ER visits by 40% - We need to shift Med Paradigm to More Urgent Care Centers
Urgent Care Centers Are Filling a Void: There has always been a question about urgent cares…
We Care Urgent Care $20 Flu Shots
Center for Studying Health System Change study says urgent-care centers filling void
Urgent care centers: what is their place?
Sports Injuries Are a Breeze at Urgent Care Centers
Many urgent care centers are stand-alone doctor's offices, sometimes referred to as "doc-in-a-box." The largest groups of urgent care facilities are chain operations. Others are run by hospitals and physician groups. We're also seeing management companies get into the game, as well as private equity firms who are looking for attractive investment opportunities. You might even be considering including an Urgent Care Center as part of your practice or facility.
Urgent care centers offer a variety of services but are not equipped to deal with life threating emergencies or surgeries. Many centers have on-site pharmacies and equipment like splints, bandages and casts. Many of these centers also have X-ray and Ultrasound imaging available on site. At Atlantis Worldwide, we're getting more and more requests about refurbished medical imaging equipment for Urgent Care Centers, as well.
Patients often choose to go to centers when they know the emergency room wait will be long, if their problem is not serious and if their primary care doctor is not available. Urgent centers are filling a void by providing an alternative place for care. Health plans encourage this trend by making urgent care co-payments lower than the cost of a trip to the emergency room for patients with private insurance.
There are several other factors that bode well for Urgent Care Center growth in the upcoming months:
• Many of the newly insured don't have primary care physicians.
• More injuries in the aging population
• People don't want to spend hours in the ER
• People don't have the same kind of relationship with their primary care physicians as they have in the past
• There's a shortage of physicians
• Medicaid Expansion
• Affordable Care Act means hospitals will send uninsured patients to urgent care centers.
• Fewer people will actually be insured because of the high rate hikes of Obamacare vs. the cost of penalties.
It will be interesting to watch what happens with Urgent Care Centers in the coming months and years! Social media will surely keep us informed!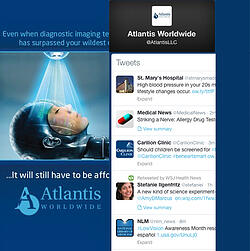 Follow Atlantis Worldwide on Twitter: @AtlantisLLC
For more information on refurbished medical imaging equipment Contact Us!
Other blogs you may have missed:
Follow Atlantis Worldwide on Google +
Meet the author: Vikki Harmonay