During the past decade, Digital Cath Lab Imaging has improved, offering better image quality and lower radiation exposure.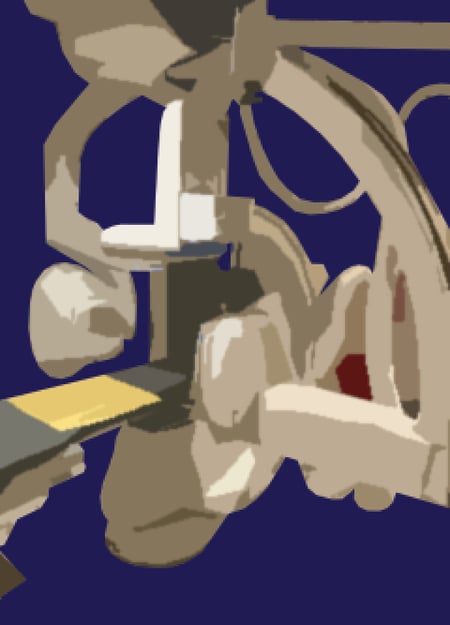 These interventional Cath Labs are instrumental in diagnosing and treating many diseases. If you're looking for the right fit for a Cath Lab for your facility, you have a lot of choices. However, because cardiac studies and peripheral studies are different in scope, it's important to know that one size does not fit all. Some models are only good for cardiac studies, others only good for peripherals, and there are a very few that are flexible enough to handle a little bit of both. Let's take a closer look at the field of view (FoV) of systems that are appropriate for cardiac and peripheral specialties.
Ideal For Peripheral Studies
Looking for the right Cath Lab for run offs, ablation techniques and tumor/vein embolization? You'll need a larger FoV since these cases cover wider anatomical areas. The experts at Atlantis have three recommendations: The Philips Allura Xper FD20, the GE Innova 4100 and the Siemens Axiom Artis dFA/dTA.
The Perfect Choices For Cardiac Procedures
Cardiac procedures require a more concentrated area of focus for delicate work like directing catheters into the heart. A 20-27 cm FoV would be a perfect option The experts at Atlantis Worldwide recommend the Siemens Axiom Artis dFC/ dTC, Philips FD10 and GE Innova 2100.
Your Best Options For a "Swing Lab"
A Digital Cath Lab that has a software and hardware configuration makes it flexible enough to accommodate a variety of studies in both cardiac studies, vascular and neurological applications is known as a "swing lab." If your lab requires this level of flexibility, there are several choices to fit your needs: The GE Innova 3100, the Philips FD20 and the Siemens Axion Artis dFA/ dTA. Some of these also appear on the peripheral systems list because they have a 30 x 40cm detector that can be rotated to better match the FoV of the intended procedure.
New or Used?
If you're looking for equipment for your Digital Cath Lab, you might want to consider looking at refurbished or used systems. Oftentimes a refurbished or used system can provide you with the performance you need, the warranties you want and a price that is kinder to your budget. To find out more, talk to Atlantis Worldwide to see what your best option might be. Atlantis Worldwide has been helping healthcare facilities with their medical imaging needs for more than 27 years. Contact Us Today!
Some blogs you may have missed:
About the author: Vikki Harmonay