If you're considering buying a pre-owned or refurbished C-Arm, you want to make sure you're getting a "good one," right? You want to be sure you're getting the performance you need, the warranty you want and the longevity you need. So, how important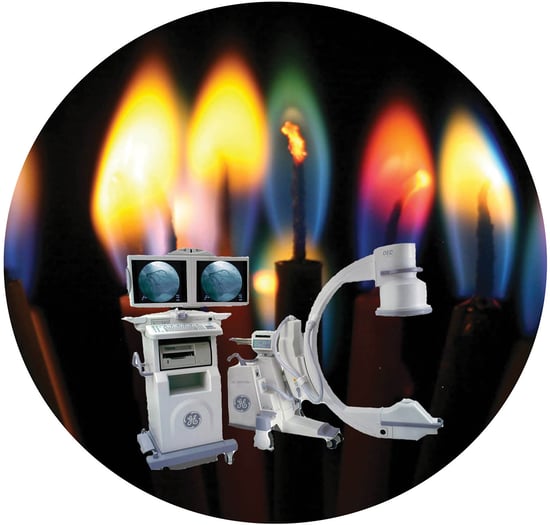 is the age of the used or refurbished C-Arm? There are definitely a few important considerations, so the team of experts at Atlantis Worldwide put together this list that should help you make informed decisions.
Age Matters When It Comes To Software
The newer the system, the more stable the software releases are. Age can also affect hardware upgrades. After all, newer C-Arms have newer versions of OEM software installed. However, the biggest consideration is how often the software has been upgraded. If a 2005 model hasn't been upgraded, but a 2003 model has been consistently upgraded, the 2003 system might actually have a higher software revisions installed. The reseller can quickly find out the exact version of software installed on the machine you're thinking of buying.
It's also important to know if DICOM capability was built into the unit. While it's the most direct way to get your images to your PACS server, you can always purchase an accessory device to send the images.
Component Life is Actually More Important Than The Age of The C-Arm
The C-Arm's X-ray tube, image intensifier (II) and CCD camera are very expensive to replace so you'll want to ask your reseller about the DOM of each component. With a pre-owned or refurbished system, parts may have already been replaced and could be much newer than expected.
The Overall Condition Versus The Age of The Machine
Sometime an older machine is in better condition than a newer one. If a C-Arm was in a high traffic facility, it probably has more wear and tear on it. More frequent use is hard on internal components like collimators and high voltage tanks. More movement is harder on C-Arm components like brake pads, casters, cable casing and locks. If you buy a refurbished C-Arm, most worn or damaged components have been repaired or replaced, so you won't have to worry about it. With pre-owned C-Arms, you'll want to learn the DOM for individual parts like the image intensifier, X-ray tube, CCD camera, high voltage tank and collimator. It's also wise to get photos and video of the system you are thinking of purchasing because these are indicative of the unit's actual condition.
Talk To An Expert
The team at Atlantis Worldwide has been helping healthcare facilities find the ideal pre-owned and refurbished medical imaging solutions for almost 30 years. We're happy to help you determine which solution would deliver the performance, warranty and peace of mind that you're looking for!
Some blogs you may have missed:
About the author: Vikki Harmonay