It is no secret that the most expensive consumable component associated with CT scanning is the CT X-Ray Tube. Some CT Tubes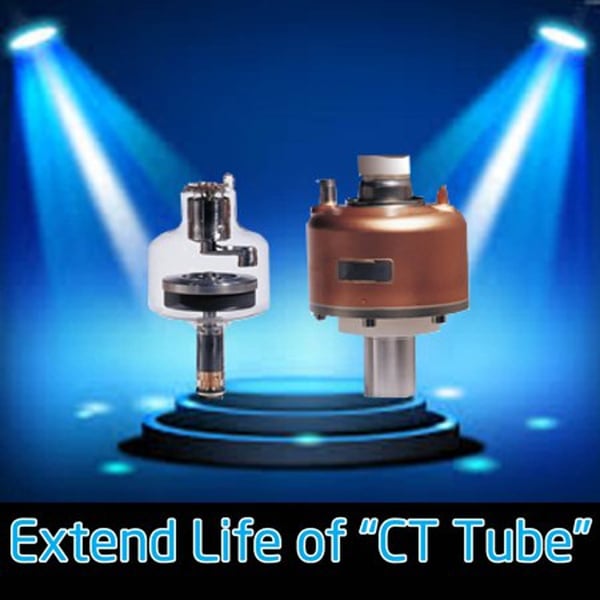 can cost $200,000 and more for a new replacement. While most providers carry CT X-Ray Tube coverage as a part of their CT maintenance contract, this coverage still represents a "five figure" annual line item cost.
The attached paper will describe how and why CT Tube Life is extended when SafeCT, or any OEM iterative reconstruction solution for that matter, is incorporated to achieve low-dose CT scanning capabilities. Many SafeCT customers tell us that they have experienced from 40% and up to 4X (four times) life extension on their CT tube using SafeCT!
Adding SafeCT to your existing CT's will save you service contract dollars associated with tube coverage. Considering the low cost associated with adding SafeCT to your CT scanners, the cost savings realized through reduced tube usage could easily pay for the cost of product! At the same time, by adding SafeCT, you also create automated and standardized low-dose reference protocols, which is a requirement if you are trying to comply with the XR 29 and Joint Commission standards.
Reducing the heat related stress on the components of the CT x-ray tube is the key to CT tube life extension. SafeCT enables you to greatly reduce the high heat and energy levels that are commonplace within the CT tube's operating environment. By reducing the heat related stress on the anode, the cathode filament, the bearings and the CT tube housing, longer tube life and reduced operating costs are realized.
SafeCT allows you to:
Extend the useful life of your CT's,
Reduce operating costs through lower tube usage
Automate and Standardize low-dose CT acquisition protocols
Eliminate concerns regarding dose alarms and alerts
Improve patient and radiology team safety
Eliminate risks associated with excessive patient radiation
To read the paper "The Effect of CT Scanning With Reduced Dose on the X-Ray Tube Lifetime" click here
Contact Us for your CT Scanner needs!
Some blogs you may have missed: