Yes, the OEC 9800 has been a mainstay on the C-Arm market for 20 years. But many are concerned that it will become obsolete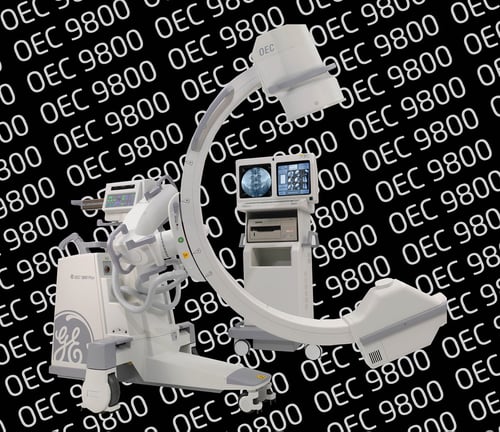 or declared end of life.
It's true that OEC no longer sells new 9800 C-arms. But the OEC 9800 has been the best-selling C-arm ever in America, with the latest new unit sold in 2017. And because the FDA requires manufacturers to provide support on their systems for at least seven years, you can rest assured that manufacturer support will be offered at least through 2023. OEC still sells used units through the Goldseal refurbishment line, and others (like Atlantis Worldwide) also sell refurbished OEC 9800 units. That means the supply of replacement parts is vast. In addition, because so many units have been sold, there is no shortage of engineers to provide service. The install base of OEC 9800s in America is so big that that third-party parts and service organizations will keep supporting OEC 9800s for years to come.
The OEC 9800 C-arm is so popular—and will continue to be so—because it has been the gold standard in mobile fluoroscopy applications and innovative x-ray imaging technology. It's ideal for pain management, general, orthopedic, vascular, cardiac and neurovascular surgeries. It's just a solid system for hospitals, clinics, surgical centers, and most healthcare facilities.
If you own an OEC 9800 or are considering buying a used or refurbished one, you can still certainly buy it with confidence. With that said, you will need to work with a reputable company like Atlantis Worldwide so you can not only get solid equipment, but also continual service that you can trust. To find out more, talk to an expert at Atlantis Worldwide. We've been helping healthcare facilities find the ideal medical imaging systems to fit their needs and budgets for more than 25 years. We'd love to help you, too.
Some blogs you may have missed:
About the author: Alex Silbergleit