This article was first published on DotMed-Healthcare Business on April 21, 2015 then on the Medic Vision site in May by Eyal Aharon.
Atlantis Worldwide would like to share it with you.
Whether it's an upcoming concert featuring your favorite musician, or a popular Broadway show you'd love to see, you always wind up asking yourself the same question as the show nears: Should I get tickets? Is it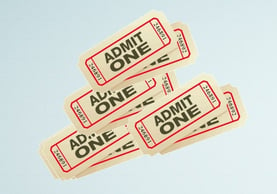 worth the price? At the end of the day – for most of us – the final decision is usually guided by cost.
In the world of healthcare, and in particular CT, the "show" that I am referring to comes in the form of reimbursement. Who doesn't want reimbursement? But if your organization wants to reap the benefits of the CMS lung screening decision and maximize the potential for reimbursements, you have to first invest in tickets to this show. A surge of patients is anticipated as the Centers for Medicare & Medicaid Services (CMS) will now reimburse yearly low dose CT scans for lung cancer screenings among high risk patients. So don't find yourself on the outside, hearing about how great the show is from your peers.
The question then is, what cost will you have to pay to be able to meet the mandates, which include lowering the dose to 3 mGy? Just as is the case with Broadway or a sold out concert, there are a small few for whom cost is not a concern and solutions are plentiful. But for most, a smart solution is one that puts patient needs first while providing cost controls at a time in healthcare when financial pressures are at their highest. Find out by reading my full article in DotMed® Healthcare Business.
Some blogs you may have missed: