We are back from another fantastic trip to Chicago for the ASC Becker's Conference! It was a great two-day show from start to finish. With celebrities like Pat Riley and Sugar Ray Leonard giving speeches to kick things off, the energy just felt vibrant from the get-go.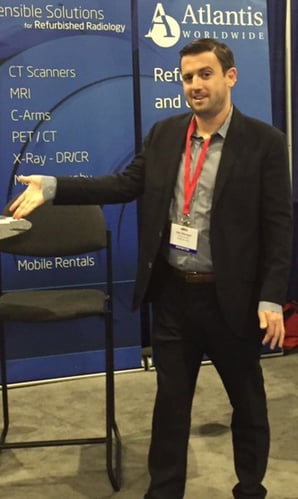 The Atlantis Worldwide President, Jeff Weiss, and the National Sales Manager, Alex Silbergleit, were there as exhibitors welcoming a record number of attendants at the booth.
Atlantis Worldwide has attended the ASC Becker's Show for years. Being a reseller of Refurbished Medical Imaging Equipment, we recognize that our product offerings are very different from most of the companies that exhibit at this show. And that is just the way we like it! While the ASC Becker's show isn't the largest trade show, the attendees are from ambulatory surgery centers, medical facilities and companies that use medical imaging equipment or have an interest in C-Arms. As it turns out, Atlantis team specializes in pre-owned C-Arms! We can also buy your unwanted C-Arm systems when you are ready to sell them.
Overall, we felt that the traffic was very strong in-between all the sessions. We had all levels of medical personnel stop by our booth to learn what we do and inquire about how we can help them. If you didn't get the chance to go to the ASC Becker's Show this year, we strongly urge you to make the trip in 2017. As always, you don't need to wait for this show to talk to an Atlantis Worldwide representative. We are here for you 24/7! Contact Us Today!
Some blogs you may have missed: