Most businesses are looking for ways to use energy more efficiently and are embracing "Going Green."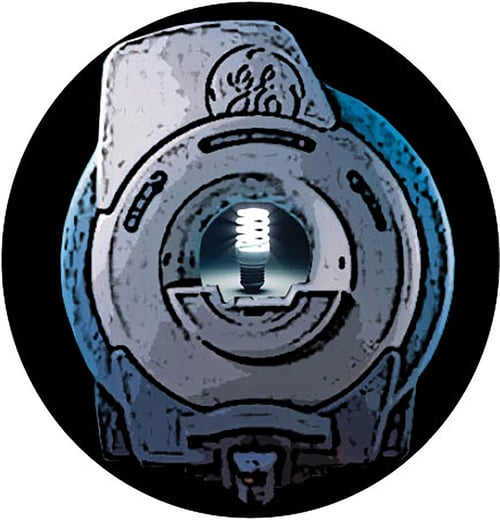 Saving energy makes a lot of sense, but in some situations, it can actually cause other problems. Case in point: if you have an MRI Scanner Suite, the wrong lighting choices can actually create noise artifacts in medical imaging.
Many facilities are exchanging their traditional incandescent lights for energy efficient ones. Compact Fluorescent lights (CFLs) are certainly more environmentally-friendly and can reduce costs significantly. However, CFL lighting is not the best choice in an MRI suite. According to engineering experts, CFLs in an MRI Suite can cause noise artifacts in an MRI image.
Does that mean there aren't energy efficient options for MRI Suites? Absolutely not. LED bulbs are a third light option that are greener, save money and won't create MRI artifacts. It's true that the initial cash outlay for LED bulbs is higher up front. However, over their lifespan, they end of being less expensive and greener than both incandescent and CFL bulbs. LED bulbs will burn longer, don't contain mercury like CFLs do and will use less power.
Are You Using The Right Lighting For Your MRI Suite?
If you're MRI system is experiencing image artifacts, have your maintenance engineer check out which kind of bulbs are installed in your MRI Suite. If you are using CFLs, they may be the cause of your image artifacts. You might try swapping them out with LED bulbs (best) or incandescent bulbs to eliminate the artifact problems.
Talk To An Expert
The medical imaging equipment experts at Atlantis Worldwide are always happy to be of service. We've been helping our clients find the ideal medical imaging equipment to fit their needs and their budgets for 30 years. We'd love to help you, too.
Some blogs you may have missed:
Meet the author: Vikki Harmonay