As phrases like Social Distance and Self Quarantine become daily vernacular worldwide, all conversations seem to turn to the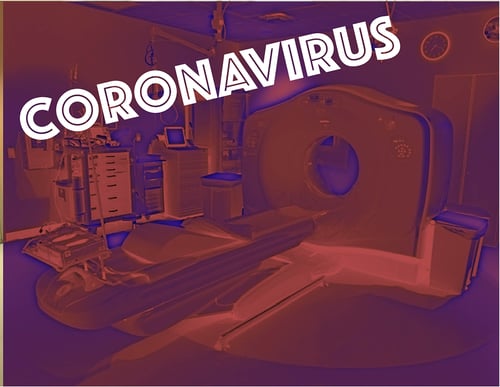 coronavirus or COVID-19. In the world of medical imaging, there's news from a team of Chinese specialists who retrospectively analyzed 73 patients with varying disease severity, zeroing in on their CT Scan imaging finding. The results of this analysis appeared in the European Journal of Radiology on March 12 and suggests that CT scans still play a critical role in managing COVID-19.
Patients with a severe coronavirus infection show different features on their computed tomography scans compared to those with milder cases. Experts believe that pinpointing these subtleties will help clinicians improve their screening efforts and stratify patients according to their risk.
Kai-Cai Liu, with the University of Science and Technology's China Infection Hospital, and colleagues wrote, "CT imaging can demonstrate typical features making the diagnosis of COVID-19 quite likely, which can help to rapidly screen patients and to stratify the patients' severity to quickly develop effective treatment strategies."
The gold standard for diagnosing the new virus continues to be reverse transcription-polymerase chain reaction testing and gene sequencing of sputum, throat swab or lower respiratory tract samples. However, these takes hours to complete and can't assess the disease's severity. Liu and his colleagues noted that chest CT scanning provides rapid screening and assess the severity of the disease. That's why the team had three senior radiologists analyze the initial and follow-up CT features of patients with the virus who were examined at six Chinese hospitals. They ranges in age from 5-86 years old and 74% had a travel history to or from Wuhan.
These are their findings:
Six patients had mild pneumonia and no "obvious" abnormal CT finding, or mild changes of long infection.
43 patients with common disease severity (signs of respiratory infection and fever) had multiple ground-glass opacities in the periphery of their lungs—with or without "interlobular septal thickening."
Twenty-one patients were diagnosed with sever COVID-19, with 16 cases revealed extensive GGO, with five containing pulmonary consolidation.
Three cases were considered severe, with scans showing an extensive "
White lung" with a complete or partial collapse of the lung or in only one area of the lung—along with pleural effusion.
Researchers noted that the study did have limitation, including an uneven scan time between patients. This could have led to bias in image feature descriptions but despite this, they argued that CT could be a big help in the fight to control the growing pandemic situation.
Liu said, ""In conclusion, CT imaging can play an important role in the early diagnosis and disease stratification of COVID-19," the authors added. "Patchy ground-glass opacities and large consolidation located in the peripheral part of both lungs are the typical CT manifestations. The size and type of CT abnormalities are related to disease severity."
If your hospital, healthcare facility, clinic or practice is looking for medical imaging equipment, remember that used and refurbished CT Scanners can deliver the performance you need, while honoring your budget. For more information, contact one of the Atlantis Worldwide experts today.
Follow Atlantis Worldwide on Twitter: @AtlantisLLC
Other blogs you may have missed:
About the author: Vikki Harmonay