If your hospital, healthcare facility, practice or clinic has a CT Scanner, two things are true. 1. It needs regular maintenance. 2. It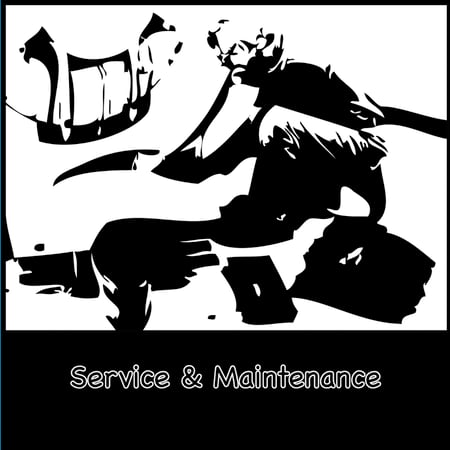 will break down eventually. The big question is, how can you postpone breakdowns and protect your investment in your CT Scanner?
Actually, there are two ways to approach this. You can utilize a Service Contract or use a Time and Materials arrangement. With the Time and Materials arrangement, you have the freedom to work with an CT Service Provider and there's no long term agreement. You'll be changed an hourly rate of pay for the Field Service Engineers, as well as the cost of any parts needed to service or repair your CT Scanner.
With a Service Contract, you'll have a written agreement between you and your CT Service Company. Not all contracts are the same, but most cover planned maintenance, emergency service, parts, tubes and other items. You pay a set premium every month for the life of the agreement.
Be Sure To Ask Questions About Your Service Agreement
You want to make sure you're getting exactly what you want in a Service Agreement, so it's important to ask questions and thoroughly review the contract. Here are questions you should ask:
What services are covered by my Service Contract? Determine if you want Planned Maintenance, Parts, Labor and X-ray tubes covered.
If I have a problem, how long will it take for you to address it?
Guaranteed response time varies from provider to provider, but as a rule, it's usually between 1-24 hours. The faster the response time, the more expensive the Service Contract.
What are my hours of coverage? Again, every Service Contract is different, but it's common to get 24/7 coverage or a .m.- 5 p.m. Monday through Friday. However, you can negotiate and get exactly what you want. Your imaging department manager should be able to guide you.
If you want onsite service guaranteed outside the coverage hours, make sure it's written into your Service Contract.
Do I need X-ray tube coverage? Any reputable Service Contract company can help you with this. They'll need to know when your tube was replaced, how often you've been replacing your tube and the cost of replacements tubes (without being under a Service Contract.) They will be able to calculate your cost of tube coverage so you can make an informed decision.
Talk To An Expert
Want to find out if a service contract makes sense for you? Talk to an expert at Atlantis Worldwide. We've been providing expertise about medical imaging equipment and finding refurbished and used devices for our valued clients for more than 30 years. We're happy to help! Contact Us Today!
Some blogs you may have missed:
Meet the author: Vikki Harmonay