Are you in the market for a solid refurbished GE CT scanner? When you're making your list of systems to consider, take a look at our comparisons first.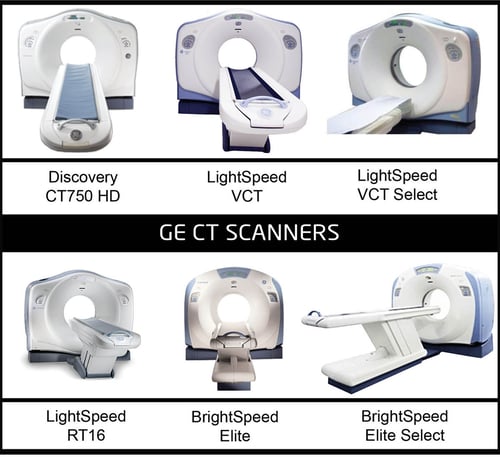 The LightSpeed is still dominant over the BrightSpeed in systems installed. Part of the reason for this is that it took some time for the BrightSpeed to catch on, particularly in the USA. Initially, it was seen as the 'budget version' of the LightSpeed, and typically had fewer standard options. However, a key advantage for some was that it had a slightly smaller footprint. While this space issue is not a concern for most hospitals, it sometimes made the difference between getting a GE system or not for many clinics and imaging centers.
The Discovery CT750 HD CT was introduced to the market in 2008 and is not manufactured anymore, but you can still get it on the secondary market. The CT scans with clarity of high definition combined with a detector that increases speed and efficiency. Using Gemstone Spectral Imaging, this system improves low-contrast detectability and soft tissue contrast.
The GE LightSpeed VCT 64 Slice CT Scanner combines volume coverage, high resolution and reduced dose. This CT is eligible for cardiac scan reimbursements. The 64-slice data acquisition method allows for shorter breath-holds resulting in streamlining studies, faster examinations, and increased patient comfort.
The LightSpeed RT is the first multi-slice, wide bore CT scanner in the industry. With an extra-large 80 cm gantry opening for better patient positioning clinicians can now see the patient's entire anatomy for precise radiation therapy planning. Thin, multi-slice imaging enabling respiratory gating, providing precise target delineation and delivering higher resolution digitally reconstructed radiographs.
GE Brightspeed Elite CT Scanner is a 16-slice scanner that offers high resolution imaging at an optimized dose. GE's Performix tube, enhanced with SmartTube technology, offers both improved longevity and reliability. When you buy the GE BrightSpeed Elite, you will be able to perform fast scans with exceptional beam quality and patient throughput.
The GE BrightSpeed Elite Select brings you multi-detector CT capabilities with maximum convenience in an ultra-compact design. The BrightSpeed Elite provides optimal speed, power and resolution needed for all kinds of routine CT applications yet fits in the same space as a single-slice CT scanner.
Comparison List below: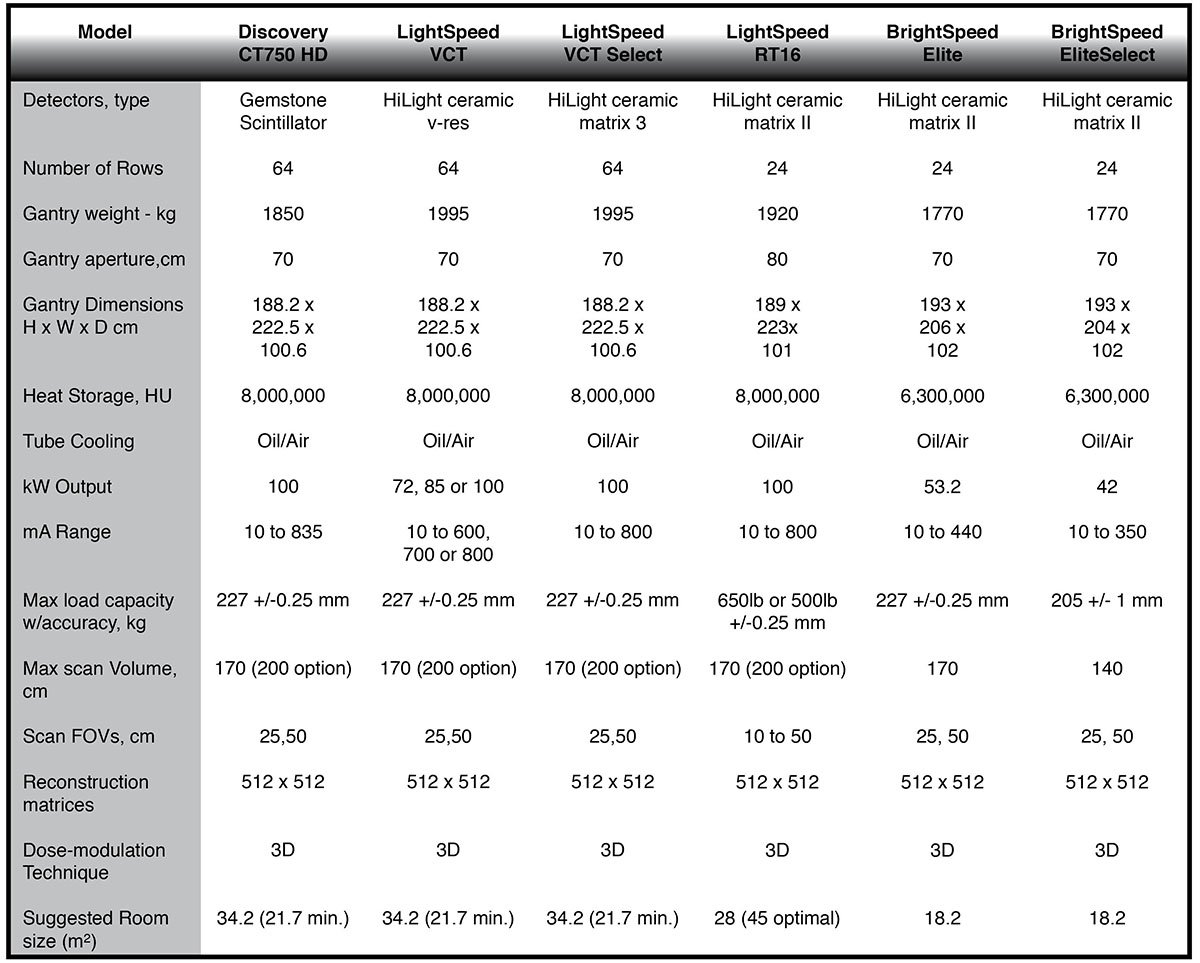 On the subject of cost, basic Supply vs. Demand factors currently have the BrightSpeed bringing a higher price, simply because there are far fewer of them available.
So, which system is best for you? It depends on your flow through utilization and space requirements. Remember the Lightspeed platform was developed to be more robust with more features, a bigger generator and bigger tube. The question is what your requirements versus cost are.
Our team at Atlantis Worldwide is happy to answer your questions and to guide you towards the best system for your needs. Please contact us!
Some blogs you may have missed:
Meet the author: Vikki Harmonay