Did you know that the healthcare industry is responsible for roughly 4.4 percent of all global carbon emissions? MR Suites are one of the most energy-intensive culprit.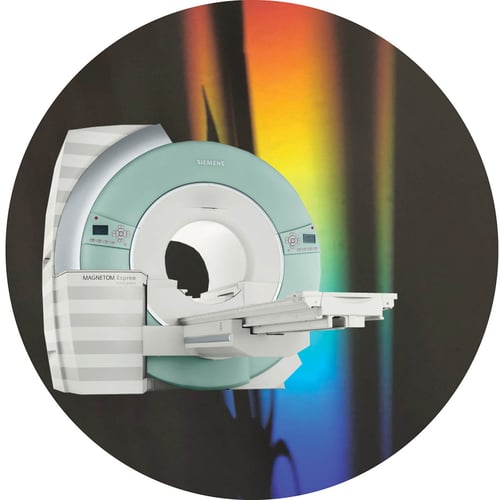 However, there is a simple way to reduce an MR Suite's carbon footprint by more than 25 percent. Thanks to research performed by UCSF, we now know that by simply using the "off mode" on your MR devices you can experience huge energy savings.
UCSF Assistant Professor and Director of UCSF's Radiology Sustainability Initiative Dr. Sean Woolen said, "A lot of radiologists don't think about the operations of our machines, but the machines have several different power modes they can be placed in. So we looked at switching to the 'off mode' to consume less energy, and also optimizing that particular mode to consume even less energy by modulating some of the hardware components."
But don't let the term "off mode" confuse you. It doesn't mean that the MR is completely shut down. While many technicians will use the "idle mode" setting at night when the MR machine isn't in use, the "off mode" is a much lower energy alternative.
The study tested four different scanners from three different vendors. "Surprisingly, all vendors had somewhat similar savings from switching from an idle to an off mode," Woolen said, referring to the study data, which was collected using Siemens' power monitoring and management technologies. "They all reduced power consumption by about 25% to 33%."
Siemens Healthineers North America Vice President of Sustainability Innovation and Strategic Research Vibhas Deshpande said that reducing idle time in between patients can reduce energy consumption even more. He told HCB News that, "Even during their use time, there are ways one can reduce energy, but that will be the subject of further research."
There are other benefits of using the "off mode" besides reducing carbon emissions. By using the "off mode," a single machine could reduce $1,717-$2,934 in annual savings for a single machine. An additional annual savings of up to $1,594 per machine is possible if the machine can be put into the "power save" mode. Woolen added, "If all outpatient MR scanners in the U.S. implemented a 'power save' mode instead of an 'off mode' for 12 hours overnight, it would save enough energy to power 6,889 homes a year in the U.S."
Saving energy and reducing your carbon footprint are important steps toward a healthier planet. Saving money is also a plus for any organization. For more ways to save money, reduce energy consumption and reduce your carbon footprint, talk to the experts at Atlantis Worldwide. We've been helping healthcare facilities with their medical imaging needs for more than 30 years and would love to put our expertise to work for you.
Some blogs you may have missed:
Meet the author: Vikki Harmonay