For anyone who's ever used or benefitted from the use of an MRI, we need to tip our hats to the experts at the University of Aberdeen in Scotland. After all, that's where the first clinical Magnetic Resonance Imaging (MRI) machine was built and used to scan a human 35 years ago. And now it looks like the experts at the university are developing a new method of MRI which will provide significantly more detailed information about osteoarthritis, cancer, dementia and other diseases.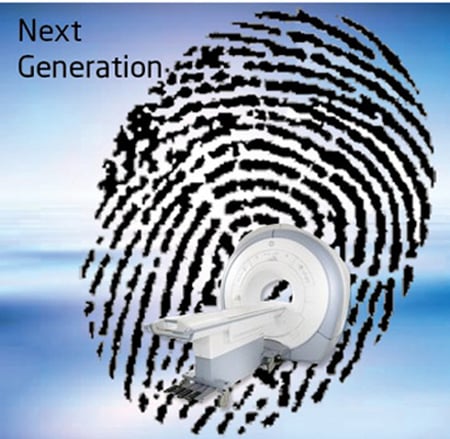 A $6.6 million Euro research grant has been awarded to the University of Aberdeen team for research on Fast Field Cycling (FFC) MRI scanners, which are designed to identify key diseases earlier and in more detail. FFC MRI scanners will allow patients to be passed through thousands of possible variations while they are inside the scanner, producing more information about the inside of their bodies.
These very special types of MRI scanners can switch the magnetic field(or "cycled") during the scan, so that the pattern of how T1 varies with magnetic field can be measured.
The team has been building FFC-MRI scanners for the past decade. These scanners can be set to thousands of values of magnetic field strengths, which allow us to draw a graph of the T1 relaxation time as a function of the strength of the magnetic field. It can provide a "fingerprint," which changes shape from disease to disease, according to David Lurie, a Biomedical Imaging expert and project leader at the university.
The research team is hopeful that FFC-MRI can help with the diagnosis of diseases and monitoring of treatment success. Early tests of the technology show it can measure changes in cartilage in osteoarthritis and even changes in cancer.
The four-year project called "IDentiFY" involves nine teams spanning six countries. The teams are from universities, research organizations and industrial partners.
The teams will explore a wide range of topics. Theoretical groups will be looking at what is happening at a molecular level, in hopes of finding reliable biomarker detectable indicators of disease state or progression. Others will try to find ways of measuring magnetic fields more accurately in the scanner environment, so the range of FFC MRI scanners can be extended to explore what happens at extremely low magnetic fields.
The research findings will be available in 2020, and shared with the medical imagining industry. Only then will the development and manufacturing process begin. While it may be a decade (or more) before this new technology is available, there's no doubt it will be worth the wait.
If you need MRI technology for your practice, clinic or healthcare facility, be sure to consider the concept of using refurbished or used equipment. You can usually get the technology you want—as well as the warranty and service you need—at much more affordable rates. It makes sense to talk to an expert, like those at Atlantis Worldwide. Contact Us Today!
Some blogs you may have missed:

About the author: Vikki Harmonay