The White House and US House of Representatives have been busy as of late, and there are several issues that could affect the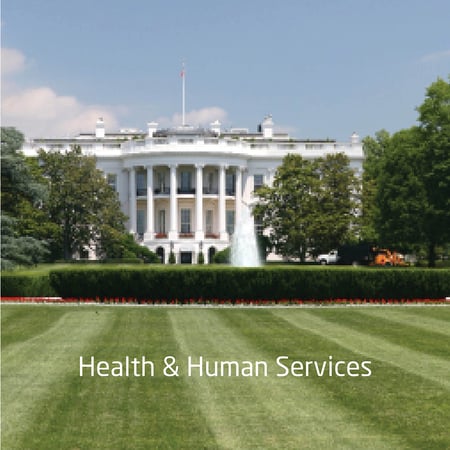 Health and Human Services (HHS) sector. Here are the latest updates.
Surprise Medical Billing
How will medical billing disputes be handled in the future? In February, the US House of Representatives Committee on Education and Labor and the House Committee on Ways and Means both are addressing the issue of surprise medical bills. Each has a different solution for the issue, but both include arbitration as the method to resolve the billing disputes between payers and providers. The two do differ on the criteria the arbiter may consider as well as the payer's in-network median rate. Of course last year the Senate Committee on Health, Education, Labor and Pensions and the House Committee on Energy and Commerce both advanced legislation about this issue. It will be interesting to see how the issue of surprise medical billing with be resolved.
Cuts to HHS Proposed by White House
The White House budget proposal for 2021 has been released. It's a chance for Congress to get a sense of what the priorities are for the White House regarding budget priorities. This year, the White House is recommending a 10% cut to current spending by the Department of Health and Human Services, or about $94.8 billion in funding reduction.
The administration has its eye on eliminating wasteful spending, fraud and abuse in the Medicare program, citing that $478.5 billion could be saved between 2021-2030. It recommends achieving this through a new, unified payment system for all post-acute care sites, including skilled nursing facilities, home health agencies, long-term care hospitals and rehabilitation centers. Another proposal is paying all hospital-owned, off-campus offices at the physician office rate and implementing a site-neutral payment rate for on-campus HOPF services like clinic visits, imaging rests and drug administration. However, a federal judge struck down a version of this in 2019.
The White House also wants to eliminate the Agency for Healthcare Research and Quality and instead fold it into the National Institutes of Health.
The White House wants a half a billion in funding cuts to the Centers for Disease Control and Prevention and instead wants to redistribute those funds into block grants for states to address chronic diseases.
The Administration wants to apply penalties to providers and suppliers who don't update enrollment records.
The White House want to eliminate Medicare payments for uncompensated care for non-Medicare beneficiaries.
At Atlantis Worldwide, we understand the importance of following policy changes, budgets and allocations by the federal government. As budgets shrink, healthcare facilities will continue to look at how to get more for their budgets. Oftentimes a refurbished medical imaging system can deliver the performance your clinic wants at significant savings. Talk to one of our medical imaging experts today.
Some blogs you may have missed:
Meet the author: Vikki Harmonay