There has been considerable controversy around the world on mammography. But when it comes to breast imaging, mammography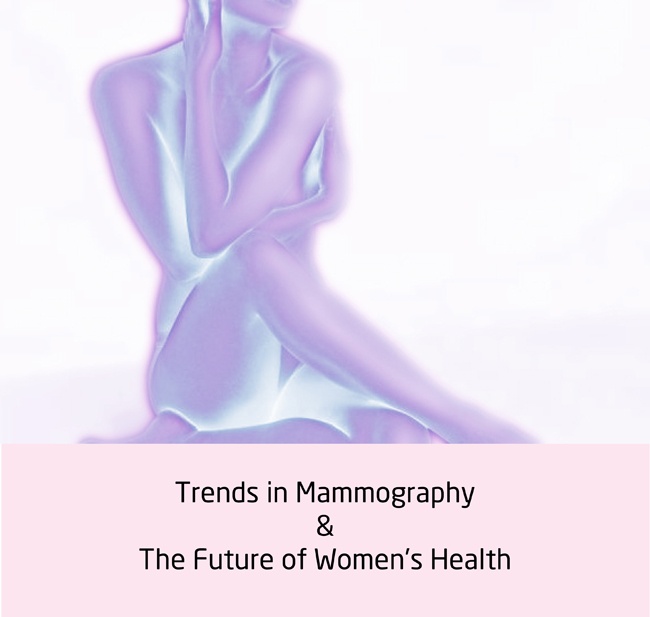 has long been considered the yard stick in cancer detection techniques and technologies. However, both healthcare professionals and patients alike have come to agree that mammography can no longer be a one-size-fits-all approach to breast cancer screening as cancer-masking effects and heightened risk of fibroglandular breast tissue become well understood.
It is no wonder then that advances are constantly being made in mammography that have led to new trends. Here are some of them.
Individualized care/ breast density reporting legislation
There is growing agreeability that breast cancer screening is best tailored to the risk profile of an individual. October being a breast cancer awareness month, stakeholders agree that in response to this, there has been an increase in the level of information being shared with women about their breast density and the options available to them for screening. Several states have already passed laws that mandate physicians to alert patients with dense breast tissue. Federal legislation is also in the works.
The whole goal of individualized care is to make sure "patients and referring physicians alike are knowledgeable about the importance of breast cancer screening, the options available to them and how they best fit their need, and that they have an adequate understanding of the limitations of current risk assessment tools, which may not always include everything that influences a woman's risk."-Megan Rosengarten, Marlborough.
Technology trends
Mammography is now in 3-D (digital breast tomosynthesis [DBT]). 3D mammography was first put into clinical use in the 2000s. In traditional 2D, images of the breast were captured in a single flat view with a grey background and lesions showing as white. However, cancer can be masked by white dense tissue in breasts with high fibroglandular tissue. 3D images are built with layers which allow a radiologist to see the cancer underneath the dense tissue.
Fujifilm's Aspire Cristalle full-field digital mammography (FFDM) system hit the market after the FDA approved its DBT option as a premarket approval (PMA). This year again, Siemens Healthineers also received FDA approval for the Mammomat Inspiration digital mammography system new option. Known as EMPIRE (Enhanced Multiple Parameter Iterative Reconstruction) the high definition breast tomosynthesis uses complex algorithms to enhance image quality. Approved for use in only 3D exams, it's the reason Siemens argues to be the only vendor approved to diagnose from a 3D set.
GE Healthcare introduced their newest 3D mammography system, the Senographe Pristina in 2016 focused on improving both customer experience and technology. After receiving complaints from women about uncomfortable examination, GE Healthcare's system is now patient-centric and delivers the same 3D dose as 2D.
More technology that has come up includes:
Noiseless MRI by GE Healthcare
640-Slice CT Scanner by Toshiba
Peri-Operative MRI by Phillips
The future of women's health
GE's Barbara Rhoden says, "We believe that we are entering an era where a combination of patient experience, superior diagnostic accuracy, and low dose is driving the adoption of mammography equipment." And to give the best possible patient care she says you must deliver all the three.
The truth is that if you get something early enough, you save a woman from chemo or radiation ordeal. This is the reason why more anticipation is on the adoption of 3D breast tomosynthesis by women. As vendors put more emphasis on more cost-effective radiology solutions, the refurbished medical equipment market keeps growing, providing women with cheaper and more accessible healthcare. Mammography equipment, CT scanners, X-ray, C-Arms and MRI equipment can be found refurbished.
Need a refurbished Mammography System?
Choosing the right digital mammography system can be complicated. The experts at Atlantis Worldwide can help you weigh your options and choose a solution that fits your needs and your budget. We can help you understand the options available from the top brands (Hologic, General Electric and Seimens), as well as whether you should purchase a brand new system, or a refurbished one. To find out more, Contact Us Today!
Some blogs you may have missed:
About the author: Vikki Harmonay