Social Media is everywhere. Times have changed and more and more people are embracing this new norm. While walking my dog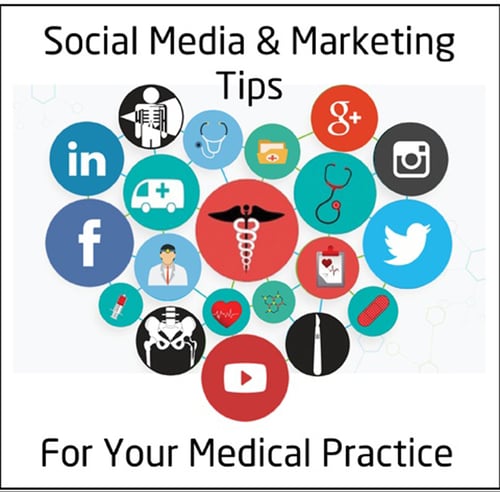 and passing people on the street, it is evident that many folks have their eyes glued to their phones. If you are not using some form of social media for your marketing you will be missing out, so take time and get started today!
Most internet searches are done on mobile devices, these days—especially when using voice search. Many patients with chronic conditions or unusual symptoms are using the internet to research health issues and gather information. They are also looking online for information about hospitals, clinics, doctors, radiologists and costs. It is vital that the information you provide is accurate, professional and easy to access. This is where SEO (search engine optimization) is important. Make sure that you are conveying your message with SEO in mind.
Why SEO?
A good SEO strategy will bring more patients to your site before they land on your competitor's pages. The better your search engine ranking is - the easier you will be found. There are many techniques and best practices for a good SEO strategy, and this might be an area to get some help.
While attitudes toward social media platforms such as Facebook, Twitter, Instagram, Google+, Yelp and YouTube are popular in youth culture, they are a powerful marketing tool for spreading your message and building your brand. By using social media, you can convey medical information about your medical and radiological content.
Content is the most important factor when posting on social media. Yes, you should think about your goals. But when crafting your message, try to find the emotional connection between your audience and your service. Don't talk at someone, connect with them! When writing think about quality, value, expertise and give your reader exactly what you want to say instead of adding fluff. Fact check and spell check!
Optimizing Your Social Media
Set up your profiles to stand out and represent your brand
Publish content that your patients will learn from, share and find interesting
Respond appreciatively to social conversations when patients share or comment about your posts
Address issues and complaints in a gracious manner with resolve
Explore what your competition is saying and doing on social media
Explore your patients likes, dislikes, needs and wants
Here are some length guidelines for content, but remember— they are just guidelines, which can vary depending on your audience preferences.
Blogs - 400 to 1500 words

Facebook Posts - 100 to 140 characters
Tweet - 120 to 130 characters
Domain Name - 8 characters
YouTube video – 3 to 3.5 minutes
Email subject line – 50 characters or less
Title tag – 55 characters
Content Marketing is one of today's strategies that complements and expands your marketing, and an easy way to tell your unique story using your expertise. The value you share will get noticed without dropping a lot of dough.
Social Media will help spread the message and seek stronger relationships with your patients and potential patients. Marketing your service and expertise will help redefine what roles medical imaging plays in health care.
Atlantis Worldwide buys and sells diagnostic imaging equipment along with providing complete project management services for your medical imaging needs. Please contact us today!
Some blogs you may have missed:
Meet the author: Vikki Harmonay