As healthcare facilities continue to try to find ways to cut costs and maintain high quality service, more and more are purchasing used and refurbished medical imaging devices. And more and more of them are looking at used and refurbished ultrasound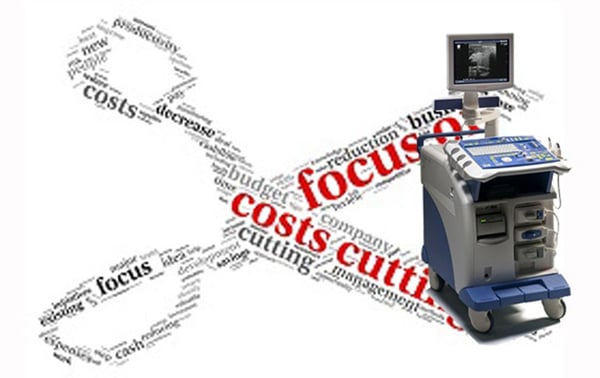 equipment, versus MRI and nuclear imaging devices. That's no surprise, since ultrasound is used in more than 900 million exams each year, including uses in obstetrics, cardiology, oncology, orthopedics, neurology, gynecology and more. Ultrasound technology is also less expensive, as a rule, and doesn't require ionizing radiation. It's also not invasive, which makes it more popular.
Another area that is seeing growth for ultrasound is in breast exams. Women simply prefer ultrasound, as there is no compression or exposure to ionizing radiation.
Price is also a big factor in driving sales of refurbished ultrasound equipment. The average cost of a one-year-old high end reconditioned ultrasound system is roughly $100,000. To get a one-year-old refurbished MRI or CT Scanner would cost 10-20 times more than that, and that's not chump change.
Many hospitals and healthcare facilities have their own refurbishment programs in place, working with channel dealers to provide specific service plans, servicing and reinstallation. Others prefer to sell their aging equipment to third party vendors who provide the refurbishment and then market it. Financially, both can benefit the bottom line.
If you're shopping for refurbished ultrasound equipment or any other medical imaging technology, it's always wise to shop around. Talk to a variety of vendors. Find out what type of warranty and service schedule is provided. Talk to previous customers. Ask the seller for help in determining if a refurbished unit is right for your practice and for your building footprint. Make sure you are working with a reputable vendor. A great place to start is Atlantis Worldwide, with more than 20 years of experience and satisfied customers.
For more information about refurbished and used medical imaging equipment please Contact Us Today!
Some blogs you may have missed:
Meet the author: Vikki Harmonay