These days, it's all about the bottom line and figuring out ways to get more bang out of your budget for medical imaging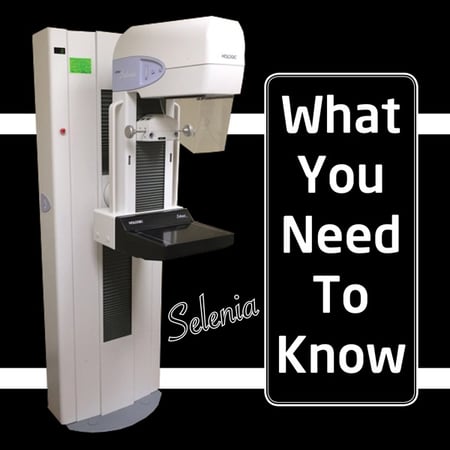 equipment. And while buying brand new can deliver up-to-the-moment technology, oftentimes a hospital, radiology clinic or heath care facility can get the quality medical imaging their patients need with equipment that's previously owned or refurbished. While it may not be as exciting as brand new, the lower price tag can make it celebration-worthy! You can save tens of thousands (or more) by buying used medical imaging equipment, as long as you do it right. The experts at Atlantis Worldwide created a list of important tips to keep in mind if you are considering buying a used or refurbished Hologic Selenia for mammography.
Reduce Your Headaches
Just because you're buying a used or pre-owned Hologic Selenia Mammography doesn't mean you have to put all the pieces together yourself, like delivery and installation. If you work with a professional reseller like Atlantis Worldwide, you can buy a system that's "turnkey"—meaning the system will be delivered and installed, plus a first scan guarantee. All risks are carried by the seller until a complete fully-functional system is operational. In addition, you can also opt for a warranty on parts and service. If you were to work with an overseas reseller that can't deliver and install the system, the very least you need to do is have the system staged by the reseller and inspected by an engineer you hire to fully inspect the system for functionality and completeness prior to shipping. If they can't provide you with staging, make sure you get the most recent daily/weekly QA results, a video of the system functioning and photos of all the serial tags, accessories and the system itself while it was still installed at its most recent home. The deinstallation engineer should have completed a report prior to the system being removed, as well. And remember, if it is being shipped internationally, the system needs to be crated. If it's being shipped by ocean, it needs to be vapor bagged.
When buying a turnkey system, you can expect to pay $15,000-$20,000 for inspection, deinstallation, crating, transport and installation. If you are buying and installing, etc. the system yourself, a ballpark figure is $40,000-$105,000, but you are shouldering all of the risk. If a reseller takes that on, you'll probably pay $65,000-$105,000.
Look Closely at the Detector
A system's detector is far more important than its age. A digital mammography system's value rests on the detector. You should check out the detector's date of manufacture. Newer detectors have more scans left in them as a rule. As a rule of thumb, used detectors from 2010 or after will last between 5-9 years, depending on the facility's patient volume.
Atlantis Worldwide Can Help
If you're in the market for a used or refurbished Hologic Selenia or any other medical imaging device, the experts at Atlantis Worldwide are happy to provide you will a breakdown of best practices, pitfalls and things to consider in your decision-making. We have more than 25 years of experience in helping healthcare providers with the medical imaging equipment they need and want, at significantly lower prices than buying new. Contact Us Today!
Some blogs you may have missed:
About the author: Vikki Harmonay