When your facility uses medical imaging equipment, it makes sense to protect your investment. After all, these systems are very expensive to buy as well as to service or replace parts.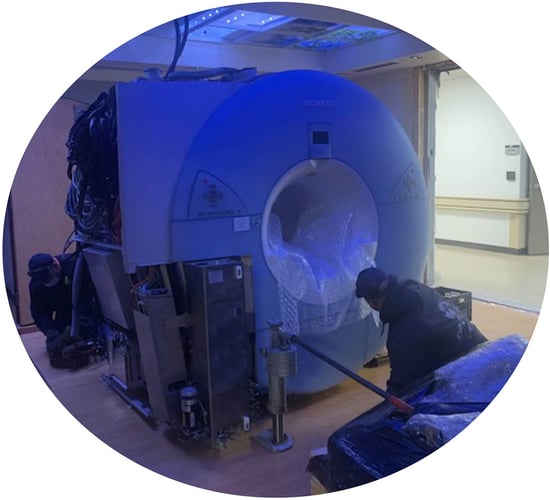 Medical imaging equipment like CT Scanners and MRIs have parts that generate heat. They also have cooling systems that pull in dust and debris. When parts are exposed to heating and cooling repeatedly, part failures are inevitable. The same holds true when dust builds up over time. When parts fail, your facility will experience down time, lost revenue and frustrated patients. Without a doubt, you need some type of service plan.
The challenge is determining which type of service plan you need. Is it best to purchase full coverage or choose preventative maintenance? Let's take a close look at the pros and cons of both options.
What You Should Know About Full Service Coverage
A full service plan delivers a lot of peace of mind. Think of it like full coverage auto insurance PLUS all of your oil changes! A full service plan covers preventative maintenance, labor, parts and even travel expenses when an engineer has to travel to your place of business in order to repair your medical imaging device. You also get access to a 24/7 service line, a designated service coordinator to manage your account and access to a parts network and engineering network with your monthly payment. And if your repairs cost more than your monthly service payment, no worries! You're covered.
You also choose which type of payment option you want for your full service coverage. It can be a monthly payment or annual payment.
The true benefit of a full service plan is that you aren't vulnerable to unplanned expenses and you'll be a priority if and when you have an issue.
The Facts About A Preventative Maintenance Plan
A preventative maintenance plan costs much less than a full service plan, but what do you get for your money? Think of it as buying a package of oil changes from your regular mechanic. Changing your oil routinely keeps your auto running smoothly but eventually you will experience breakdowns. And when you do, you'll pay your auto mechanic separately.
When you purchase a preventative maintenance plan, you'll get a preemptive diagnosis to help identify and address potential issues before they become serious. This kind of diagnosis can ultimately save you money.
Your plan will also include having a service engineer come to your facility the number of times recommended by the OEM. He will clean your system, run diagnostic tests on certain components and inspect your device for emerging issues. These visits can be scheduled quarterly, semi-annually or annually, depending on the service contract you choose. This type of service will keep your system running well and buys you time to plan for problems in the future. It's important to note, however, that if you have a sudden failure or non-preventable issue, the cost of labor and parts must be paid by you.
Those who choose a preventative maintenance plan usually have a higher tolerance for risk. They often don't have the budget for a full service plan.
Not sure about which kind of coverage is best for you? Talk to the experts at Atlantis Worldwide, with more than 30 years of experience helping clients with their medical imaging device and warranty needs.
Some blogs you may have missed:
About the author: Vikki Harmonay