According to a recent study at Henry Ford Hospital, the use of 3-D imaging resulted in a 100% success rate in left atrial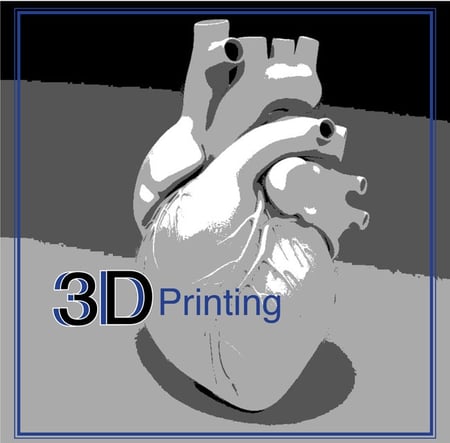 appendage occlusion procedures. There was also a 0% complication rate compared to a national average of 16.3% in previous clinical trials using 2D imaging. In addition, the use of 3D imaging decreased the length of the LAA procedure by 34 minutes, which decreases complications and allows for quicker patient recovery.
"These results show just how impactful advanced 3D imaging is to medicine," said cardiologist Dee Dee Wang, M.D., who led the study. She was also recently named medical director of 3D printing at the Henry Ford Innovation Institute. "The pre-planning results in fewer last-minute decisions, less contrast usage, and less catheter movement inside the heart, thereby minimizing the risk of complications. This is the ultimate in personalizing care for our patients."
The team at Henry Ford also found they were able to help more patients qualify for this procedure with 3D imaging than with 2D imaging. In the study, 10 of the 53 patients (18.9%) would have been turned down for the procedure due to operator inability to fully visualize their anatomy.
"Using 3D imaging allows the doctor to 'see' into the heart," Wang explains. "This is especially important when planning how to move through the left atrium, anticipating the complexity and size of a left atrial appendage."
Medical 3D imaging is lowering medical costs and improving patient outcomes. And as the technology continues to rapidly expand, we could see the creation of artificial body parts and organs in the near future. At the University of Michigan, researchers and doctors are working on nearly 30 medical 3D projects that are customized to fit individual patients.
How does it work? A 3D printer gets instructions from a computer program that has been fed medical imaging data from a patient's CT scan. Plastics, ceramics or FDA-approved biocompatible medical powder melted by a laser are used by a printer to create the shape of the object, like a jaw. It can take 6-24 hours to complete a 3D printed object, but technology improvements should cut those times in half.
Henry Ford owns three 3D printers that cost $5000-$50,000. These have been used to create hundreds of models for patients and doctors.
These 3D models can reduce OR time—and since each minute in OR is valuable, the savings can be significant. Best of all, 3D printing makes it easy to customize parts for patients, instead of having to fit the patient to the part.
At Atlantis Worldwide, we're exciting about 3D imaging and printing, and look forward to seeing how it will effect medical imaging in the near future. If you are in need of refurbished medical imaging equipment for your clinic, hospital or medical facility, contact the experts at Atlantis Worldwide!
Some blogs you may have missed:
Meet the author: Vikki Harmonay