If you're looking for a service provider to help you keep your diagnostic imaging equipment up and running, you want to be sure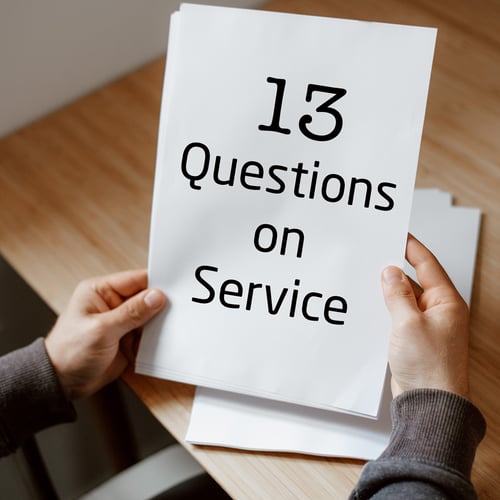 you're hiring a provider that will take care of your issues quickly and professionally. It's important to note that all service providers are not created equally. Some provide great training for their technicians; others, not so much. You want to make sure you choose a company that's reliable, trustworthy, capable and fair. So how do you determine that? It starts with asking the right questions. Here are a few tips to help you choose the ideal provider for your hospital, clinic, urgent care facility, veterinary clinic or healthcare facility.
Ask what kind of training the service provider's team receives.
Ask how the provider will support and interact with your staff.
Find out what the response time is, should you have an issue with your medical imaging equipment.
Ask to speak with a few of their current customers. This is a great way to determine if the provider delivers on promises. If they won't allow you to talk to a current customer, beware.
You'll be able to tell a lot about their communication style by how the service provider answers your questions. If you can't get the information you need before you choose them as your provider, it will only get worse.
Ask how their team will minimize your downtime. After all, if your equipment is down, you're losing money and inconveniencing your patients. Ask for specifics about who they will keep downtime to a minimum. Different companies have different approaches but each should have a specific plan on how to provide preventative maintenance, as well as unexpected service issues.
Ask where the closes service engineer is and their location. Ask how many hospital or healthcare customers they work with. This will help you understand travel time added to response time.
Identify a member of your team that is a technical expert and can help the service provider with proactive monitoring and remote repairs. They should talk to the potential service provider about software, systems and platforms your team would have access to and how their technology can save you money or time.
Find out how long they've been in business. You want to work with a time-tested company
Ask for specifics about parts, availability, which parts might be in demand or difficult to access and which ones are available overnight. By planning ahead you can save a lot of time and questions later.
Ask how the service provider to provide details regarding preventative maintenance and equipment updates, which can keep your costs down.
Ask the provider about reports they can provide regarding usage data, as this can be a source of cost savings.
Ask the provider if they can provide you with insights about your internal workflows and how to increase efficiencies.
It may seem like these are a lot a questions to ask. However, by asking them in advance, you'll open the door to smooth communication in the future and understand what kind of relationship you are entering into.
Talk To An Expert
If you've got questions, don't hesitate to reach out to Atlantis Worldwide. We've been helping people find the right used and refurbished medical imaging machines and service warranties for more than 27 years.
Some blogs you may have missed:
Meet the author: Vikki Harmonay