It's an amazing achievement in medical imaging, to be sure. But with technology advancing at increasingly impressive speed, we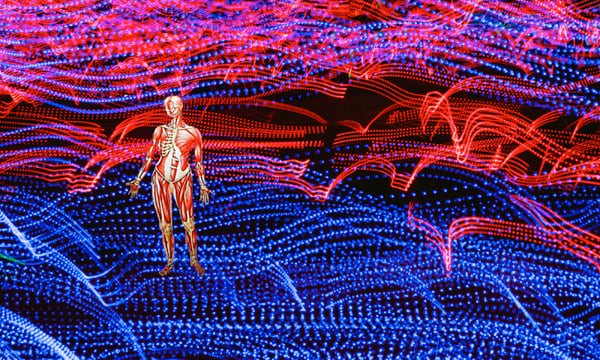 aren't surprised. However, we are definitely impressed. In less than 60 seconds an EXPLORER Scanner yielded a depiction of the glucose metabolism process throughout an entire human body. Less than 60 seconds. And the image quality was nothing short of stunning, according to Simon Cherry, a professor of biomedical engineering and radiology at UC Davis, where the PET scanner was developed.
"We had some predictions but I don't think anything prepared us for the very first scan when we got it. We were seeing things we had never seen before in a PET scan, and without a lot of optimization," Cherry told HealthCareBusiness News. "That, after so many years, was a very gratifying moment."
Cherry and UC Davis Nuclear Medicine Chief Ramsey Badawi came up with the idea for the scanner in 2005. The team hopes that EXPLORER will usher nuclear medicine and molecular imaging into a new era.
EXPLORER has 8-10 times more materials and electronics that a convention PET scan. However, it can produce whole body images up to 40 times faster than a typical PET scanner. Better still, the level of radiation is up to 40 times lower than that of a conventional PET scan, with the radiation exposure similar to that of a transatlantic flight.
"We'll capture images of the entire body in scans of less than a minute, so you're getting scan times that are very much like a CT scan now. That was never possible in nuclear medicine before. They are always 15, 20 or 30 minutes long," Cherry said. "People have to stay still for that long, which they can't, creating motion and blurring from movement. The ability to get very fast scans means for example that in a lung cancer patient we could do a PET scan with breath hold which would essentially freeze the respiratory motion and we'd get to see small lesions of the lung much better."
At Atlantis Worldwide, we're always excited to hear about new technology developments in medical imaging. However, should your practice, facility, hospital or clinic need new imaging equipment, we encourage you to explore the advantages of purchasing refurbished or used medical imaging equipment. You can often get the ideal technology for your operation for much less, and still get an impressive warranty. Talk to one of our experts today.
Some blogs you may have missed:
Meet the author: Vikki Harmonay