Everyone knows that Teleradiology is growing in demand by healthcare providers. By sending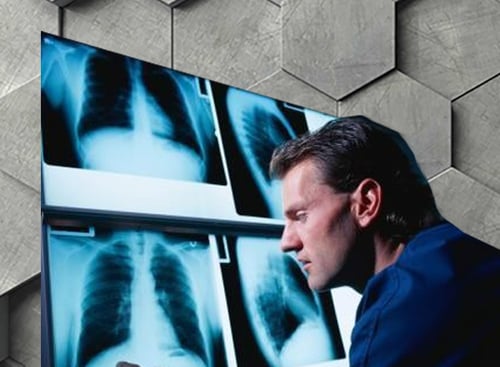 radiological images to a radiologist in a remote location for analysis, radiologists on site are able to make their assessments quicker. This can be especially helpful for radiologists dealing with triage cases, including COVID-19.
Nines, a teleradiology company, recently received clearance for NinesAI, a medical device that supports the automated radiological review of CT Head images for the possible presence of two life-threatening, time-critical indications: mass effect and intracranial hemorrhage. It's the first company to earn FDA clearance for AI technology that triages mass effect conditions.
Nines customers who sign up before June 30, 2020 will get Nines AI for no cost, which allows them to assess, identify and triage emergent conditions of intracranial hemorrhage and mass effect while in-house radiology departments are overwhelmed by COVID-10 cases.
Nines Founder and CEO David Stavens said, "At Nines, we believe that radiology can be made even better for radiologists and patients using technology and telehealth and we are excited to help bring that change about. The adoption of telehealth has only become more essential and prevalent in the time of COVID-19."
Currently, there is only one radiologist for every 10,000 Americans, according to the American College of Radiology. This means a typical radiologist must review one image every 3-4 seconds in order to meet workload demands in an eight-hour day. This, of course, is unrealistic, especially since each medical image has the potential to show information that is critical in making a radiologic diagnosis.
Stavens continued, "Nines is building world class technology to help. NinesAI is FDA-cleared and supports the automated radiological review of CT Head images for the possible presence of two time critical, life-threatening indications – intracranial hemorrhage and mass effect – to aid radiologists in triaging cases and identify them more rapidly. In an emergency room late at night, an actionable report turned around quickly could give patients a reliable and speedy diagnosis and could calm worries about what is wrong." The service is also ideal for hospitals and medical practices on nights and weekends when there are fewer radiologists on call.
Nines has also developed Nines Navigator and Nines Reading Assistance, administrative, non-medical device programs that aggregate clinical information and surface custom-built tools to improve radiologist focus. By listing relevant patient information and providing easier communication with physicians interacting with patients, NinesAI and these two tools help radiologist provide timely, quality care.
Staves added, "For emergent conditions of ICH and mass effect, time to intervention is critical. With intracranial hemorrhage for example, the 30-day mortality rate ranges from 35% to 52% with only 20% of survivors expected to have full functional recovery at 6 months, and approximately half of this mortality occurs within the first 24 hours. Radiologists using NinesAI can be notified of a potential life-threatening finding approximately 15 seconds after image acquisition is complete, meaning that potentially lifesaving care can begin very quickly."
At Atlantis Worldwide, we're always excited to learn about new medical imaging systems and techniques. If your hospital, clinic, healthcare facility, veterinary practice or urgent care is in need of medical imaging equipment, remember that used or certified refurbished equipment can provide the performance and warranties you want and need, while protecting your bottom line.
Follow Atlantis Worldwide on Twitter: @AtlantisLLC
Other blogs you may have missed:
About the author: Vikki Harmonay