Orlando is the home of Disney, Epcot, Universal Studios –and the perfect location for last week's ASCA Conference! The Marriott Orlando World Center was a great place to stay again. The convention center was conveniently located there at the hotel, which had multiple different pathways, pools and gathering areas which made it easy to get around. If you were in the mood to rise before 6am on Friday there was also the 5k to run or walk the golf course trail.
If you came by to see us at ASCA, you had a chance to enter the "Roll the Dice" contest at our booth. While some folks swore we were hosting illegal gambling, that didn't seem to stop anyone from participating! We had no winners the first night, the second day we had nine winners and on Friday morning we had two more winners. To win, you had to use the dice to roll the word "C-Arm". Two women rolled the dice and won right after each other. We had 11 winners this year and here they are: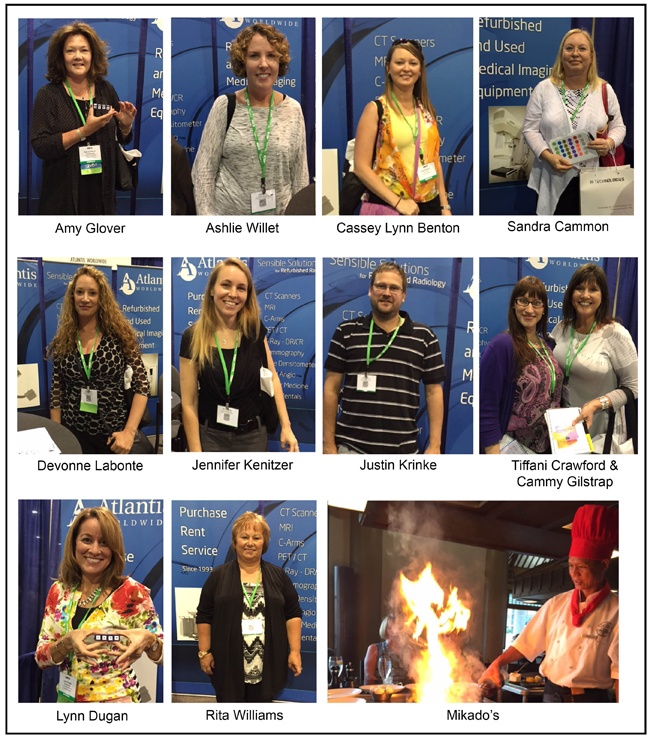 We just want to thank everyone who stopped by the Atlantis Worldwide booth to learn about our refurbished and used C-Arms. To find out even more, check out C-Arm 101— the most comprehensive, informative guide that can help you with all the decisions and planning necessary for a successful C-Arm project. After all, when you are making a purchase that's going to cost thousands, you want to make sure it fits your needs, as well as your budget. As always, the Atlantis Worldwide team is just a phone call or e-mail away, should you have any questions!
Please contact Alex Silbergleit at 212-366-9100 or email alex@atlantisworldwide.com
Some blogs you may have missed:
Meet the author: Vikki Harmonay