If you've been considering adding a C-Arm to your practice or facility, it's important to arm yourself with as much information as possible. After all, when you're making a purchase that's going to cost thousands, you want to make sure it fits your needs, as well as your budget.
The good news is, Atlantis Worldwide has assembled the most comprehensive, informative guide to C-Arms! It's called C-Arm 101 and it's your roadmap to C-Arm success.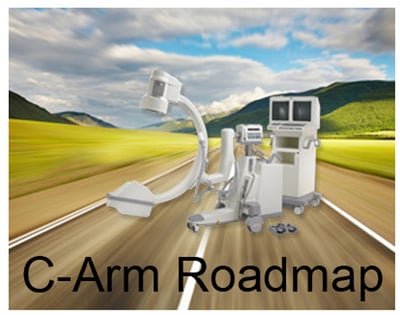 • The variety of C-Arms available
• C-Arm components and functions
• What you should pay for a C-Arm
• The benefits of purchasing a refurbished C-Arm vs. a brand spankin' new one
• What to look for in a refurbished C-Arm
• Room specifications and requirements for C-Arm installation
• Renting vs. buying
• Storage options for C-Arm images
• Marketing strategies and considerations
• Warranty and service options
• And more
Atlantis Worldwide Takes the Guesswork Out of Buying a C-Arm
Once you've armed yourself with information about C-Arms, it's time to talk to a professional who can help you with the process. Atlantis has been selling refurbished C-Arms since 1993, and most of our employees have been with the company since it's inception. That means when you work with us, you work with true experts who can help you identify your needs, determine your best course of action and help you avoid costly mistakes and headaches. When you're making a huge investment in your practice, it makes sense to choose a partner you can count on.

Here are some C-Arm Blogs you might be interested in:
For more information contact Alex Silbergleit at 212-366-9100 or alex@atlantisworldwide.com