It's a new year, and just like last year, we want to start this year off by stressing the importance of service coverage. While it is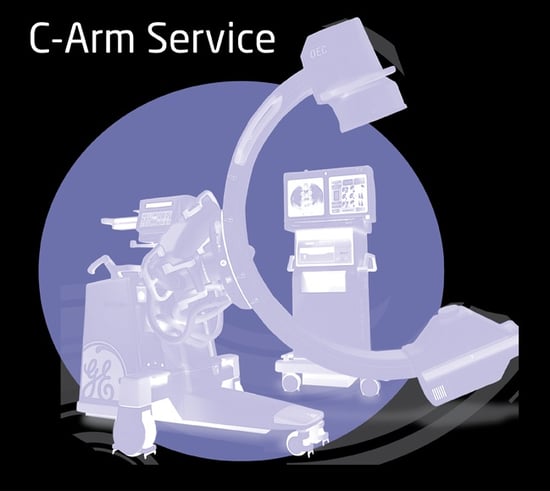 important to be financially covered in the event there is a problem with your C-Arm, it is also important to have a team at your beck and call in order to get your C-Arm fixed as quickly as possible.
Whether you currently have a service contract or you are considering getting one, you need to know what is and isn't covered. You can find all this information in our contracts but we recognize how grueling it can be to read all the fine print. With that said, we are going to make it easy and list it all right here:
As a general rule of thumb, any issue with the C-Arm that does not allow you to use the C-Arm as it was manufactured to be utilized will be covered in a service contract. This includes not just the electronics of the system but also the mechanics. But… there can be some exceptions to this "general rule of thumb" that you need to be aware of:
Extent of Coverage: Atlantis Worldwide service contracts generally cover the entire system. Having said that, there are times that we exclude coverage on the image intensifier and x-ray tube in an effort to get the yearly cost of the service contract lower. This is your choice and not one that we recommend as the image intensifier and x-ray tube tend to be the most expensive parts but you should be aware of any exclusions in your service contract prior to agreeing to any contract.
User Error: Any issues that are caused by the user error of a physician or x-ray technician will not be covered. We urge our clients to handle their C-Arm with extreme care to avoid any unnatural issues. If there is any uncertainty about how to properly use the C-Arm, we suggest that our customers contact us to ensure that they are handling the equipment correctly and not negatively impacting its functionality.
Electric or Weather Related Problems: If your facility has fluctuating power levels or you are prone to power surges, you need to be especially careful with your C-Arm. This is especially important in areas frequently affected by hurricanes or heavy storms. We always urge our customers to have a dedicated electrical line for your C-Arm. It is also wise to get a UPS to protect your C-Arm from power surges. It is also smart to unplug your C-Arm if you are ever expecting stormy weather. Any issues with your C-Arm caused by power issues at your site or environment factors will not be covered under your service contract.
Software Problems: It is not unusual that a simple software reload can rectify any issues that you C-Arm is having. With that said, the engineers do not come with the software discs. Every C-Arm that we sell comes with a back-up software disc but if you purchased your C-Arm elsewhere or you misplaced the software disc, you will need to cover the costs of purchasing the software.
Cosmetics: We recognize that over the course of time, your C-Arm may not look as beautiful as it did when we delivered it to your location (assuming we sold it to you). With that said, the appearance of the C-Arm does not impact the functionality of the system. If there is a cosmetic issue with your system, that will not be covered by a service contract.
As important as it is to have a service contract, it is equally as important to know what a C-Arm Service contract covers. A lot of the issues that are avoidable are also not covered by service contracts which emphasizes the importance of knowing the details of your service contract. To better understand service contracts and exactly what is and isn't covered, please contact Alex Silbergleit at (212) 366 9100 x190 or via email at alex@atlantisworldwide.com
Contact Us Today for Your C-Arm Needs!
Some blogs you may have missed:
Meet the Author: Alex Silbergleit