If you're a veterinarian, there's a good chance that you will need medical imaging equipment. But how do you know which system is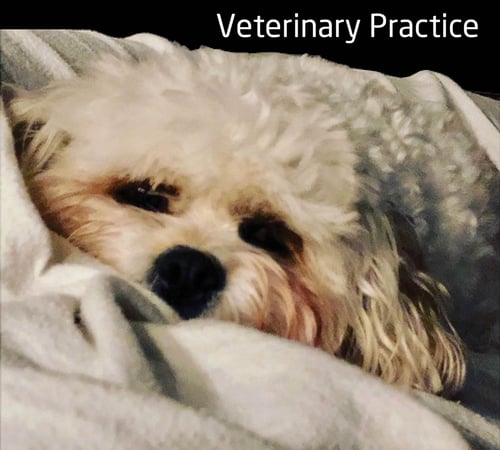 right for your clinic? Can you just order a mini C-Arm because you're working with smaller patients than humans? Do you really need an adjustable height table? Is a refurbished C-arm an option for your clinic?
Full Sized or Mini C-Arm?
You might think that a mini C-Arm is the right choice for a veterinary clinic—especially if you work with cats, dogs, rodents and other small animals. And it's true that a mini C-Arm's penetration power is usually strong enough. However, a mini C-Arm might not offer all the options for positioning that you may need—especially if you treat larger animals. You see, the chest cavity of larger dog breeds and other large animals won't accommodate a mini C-Arm. And if you work on large farm animals like cows, sheep and horses, a mini C-Arm simply won't do. The x-ray power of the mini C-Arm just can't penetrate the body of a larger animal. On top of that, larger animals will be too big to fit in the space between the x-ray tube and the image intensifier (or flat panel detector) on a mini C-Arm. You'll definitely need a full-sized C-Arm.
Do You Need An Adjustable Table?
Realistically, you will need a table, but it does depend on your veterinary practice. If your patient roster consists of dogs and cats, veterinary table or a standard adjustable height table is a good idea. If you treat larger animals, like zoo or farm species, you might want to get a standard C-Arm table or potentially a vascular table. You could also potentially benefit from a cath/angio suite with a ceiling mounted C-Arm so you can suspend the limbs of the animal. A portable x-ray device can also work because they have a ramp that will let you elevate your larger patient.
The Power of Refurbished C-Arms
It's easy to be seduced by the latest, greatest medical imaging devices. But oftentimes a used or refurbished C-Arm is the ideal choice for veterinary clinics. Refurbished equipment is more economical and can upgrade the level of care that you provide to pet owners. And you do get more for your money when you buy refurbished. You can get the medical imaging quality you want and need, PLUS a great warranty that protects your investment. Before you buy any medical imaging equipment for your practice, it's smart to talk to an expert like Atlantis Worldwide. We've been helping medical practitioners, hospitals, clinics and practices find the best medical imaging solutions for more than 27 years.
Some blogs you may have missed:
Meet the author: Alex Silbergleit