So your clinic, hospital or practice needs a new C-Arm. And you've figured out which type you want, but you don't know which model or manufacturer will fit your needs. How do you know which one is right for you? What's the real difference between an OEC 9800 and OEC 9900? Which C-Arm is a real workhorse, and which one won't stand up to day-in and day-out use? And is it better to buy a new one? Or can you get way more bang for your buck—and a great warranty—by buying a refurbished one? Popular Siemens C-Arms, Philips C-Arms and GE OEC C-Arms compared!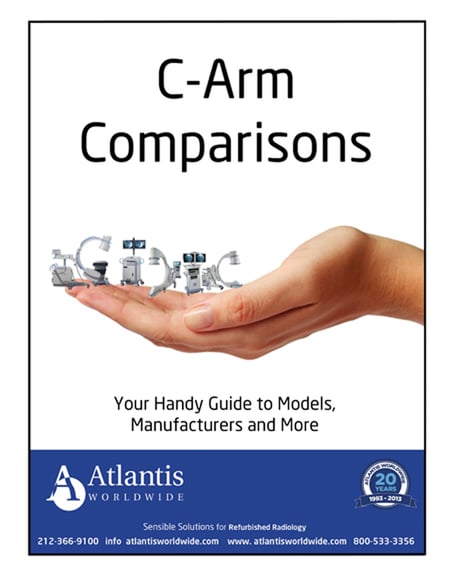 Before your head starts spinning, stop. Because Atlantis Worldwide has prepared the most comprehensive guide to all things C-Arm. We've done most of the legwork for you, so you it's easier for you to make an informed decision.
Of course, if you'd rather do all the research yourself, go at it. If not, click here to get your free copy of our e-book: Comparing C-Arms: Your Handy Guide to Models, Manufacturers and More.
If you're still trying to figure out which type of C-Arm is right for your practice (much less which model or manufacturer) no worries! Our C-Arm 101 Guide can help you with that, too. Just click it to download your free copy.
If you have any questions please Contact Us Today!
Some blogs you may have missed:
About the Author: Alex Silbergleit