So you're ready to get rid of medical imaging equipment and make room for your new technology. Great! So, what do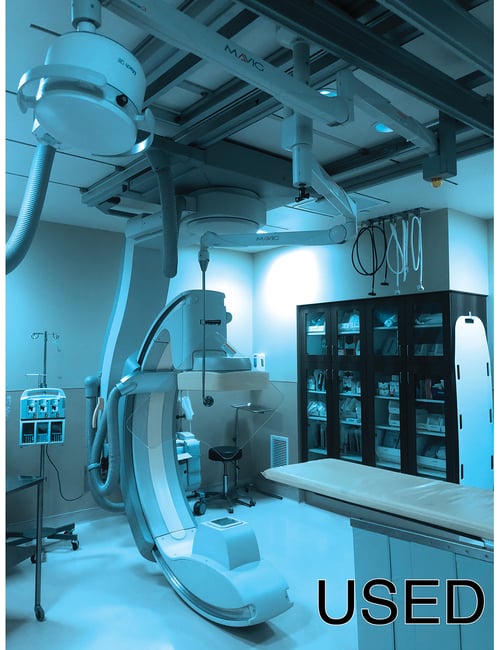 you do with that old equipment? Do you transition it to a different facility within your network? Do you sell it to an entity outside of your organization? Can you donate it? Is it so old that it needs to be scrapped? And what about all of that patient information? How do you protect non-public protected health information? How do you adhere to HIPPA regulations when you get rid of a piece of equipment? There are so many considerations to evaluate.
Before COVID-19, getting rid of outdated equipment was already complicated. Now it's even more so. So what's the best way to dispose of used medical equipment? How can you turn this equipment into a revenue stream during a time when it's already financially challenging? How can you find the best revenue opportunity?
Oftentimes organizations don't address this situation until it's time to get rid of the equipment. The reality is, you should begin planning for this on the day you actually purchase the equipment. It's the best way to protect your investment. However, if you didn't plan for it in the past, it's not too late to get it done. However, it will take an organized effort to achieve this. Ideally, you will assign a team leader who will be in charge of the process. This kind of leadership and accountability is essential for success.
There are four distinct ways to dispose of used medical imaging equipment: redeploy, donate, sell or scrap. And the first question to answer is: when will the piece of medical imaging equipment be disposed? Once you determine the "When", then you can address the "How" and "Where".
Here is a list of questions that can help you determine the best course of action regarding medical imaging equipment you no longer need or use:
Is the device still functional? If not, can it be repaired?
How old is the item?
Is it still supported by the OEM?
Can it be used by another department or facility within the organization?
Is the system being used or not?
How much would it cost to ship the item?
If it's defective, can the parts be stripped and used to refurbish equipment?
Do you have the complete records for servicing the medical imaging equipment?
If it no longer has value, where can it go to be recycled, scrapped or turned into e-waste?
Once these questions are answered, you'll be able to move forward with disposing of your equipment.
There is real demand for used and refurbished medical imaging equipment. It can provide the performance healthcare organizations need at a price that helps their bottom line. In addition, used and refurbished medical imaging equipment comes with impressive service warranties. If you're in the market for used or refurbished equipment, or need advice about finding a new home for your current medical imaging systems, talk to the experts at Atlantis Worldwide. The company has been helping healthcare organizations with refurbished and used medical imaging equipment for more than 27 years.
Some blogs you may have missed:
Meet the author: Vikki Harmonay