Three dimensional medical imaging makes it much easier to evaluate and diagnose patients. 3D images are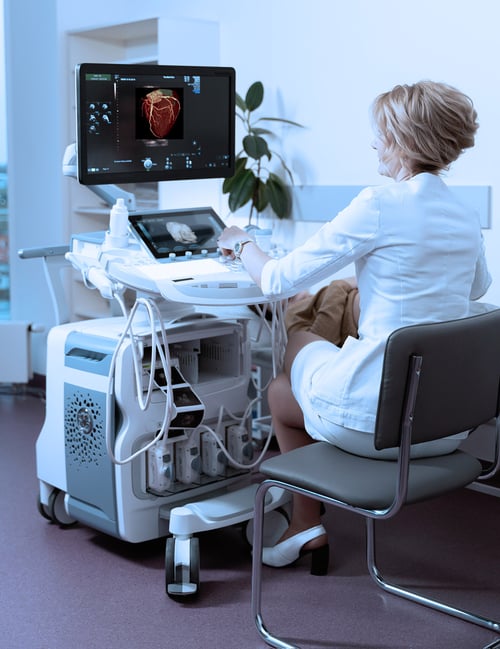 created in several ways with different equipment. For example, a Computed Tomography (CT) medical imaging device takes a series of images in slices that are then used to make a 3D model. By assembling these "slices" the inside of a patient's body can be brought to life. There are also a variety of applications used for 3D medical imaging. Images can be rotated, magnified, manipulated and virtually sliced to see what's going on internally.
3D imaging improves healthcare providers to have a more complete picture of what's going on inside a patient. It's easier to see structural abnormalities and other issues. This information helps surgeons plan for procedures, so they have a better idea of what they will encounter in surgery.
3D medical imaging can also be integrated with treatment. 3D images can be combined with radiation, ultrasound and other technologies to treat a disease or condition. This mapping technology can also be used to help a brain surgeon identify and remove abnormal tissues.
3D imaging can also allow providers to experiment with different treatment options and approaches before they begin patient treatment. 3D imaging can be provided in real time, allowing physicians to follow tracer materials for measuring heart function, tracking down vascular obstruction and other issues.
3D imaging is also ideal for educating patients and their families. 3D imagery is much easier to understand than two dimensional images. 3D images can demystify the surgical procedures and reduce stress.
Medical imaging devices with 3D capability are definitely more expensive than 2D imaging. Some medical imaging equipment can be upgraded from 2D to 3D, but it's not always possible to upgrade older machines. While 3D devices are more expensive, there are grants and other financial assistance that make it possible for imaging services in isolated or low income communities to be able to afford it.
Talk To An Expert
There are many options for medical imaging equipment on the used and refurbished market that will deliver the performance you want at a more affordable price. Talk to the medical imaging equipment experts at Atlantis Worldwide. We've been providing used and refurbished medical imaging equipment for more than 28 years—with great warranties to provide peace of mind!
Follow Atlantis Worldwide on Twitter: @AtlantisLLC

Other blogs you may have missed:
Meet the author: Vikki Harmonay