So, it's almost time for your new medical imaging equipment to arrive. Whether you're getting ready to install a CT Scanner, MRI, Cath Lab or other imaging system, it's wise to plan ahead.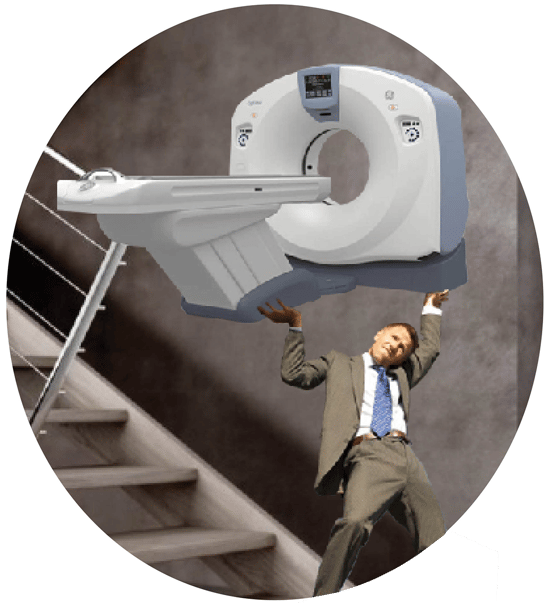 The experts at Atlantis Worldwide put together this list of things to do in order to help make the process as hassle free as possible.
Set up your PACS Network in advance. Your in-house IT staff will be able to provide all the information required for this. The network should be ready to connect to your new medical imaging device before it arrives, so your installers won't have to wait around to install it.
Make sure your installer, engineers and project manager all know who the person in charge is on the project. By having one point person, you'll prevent confusion and misinformation.
Find out what your installer will need from you at the onset of the project. There will be lots of details to take care of before the installation.
Hire qualified contractors. Choose a contractor who is experienced in building hospitals or imaging centers. This kind of project requires special knowledge and experience. Don't use a general contractor with no experience.
Fulfill your end of the bargain. If you purchased installation along with your equipment, you have responsibilities to fulfill. Read your contract thoroughly to determine which tasks are yours to complete and which tasks belong to your contractor. If the language is confusing, ask for clarification.
Ask questions. Leave nothing to chance. This project will involve a lot of experts and moving parts. Make sure everyone is onboard with scheduling, responsibilities and deadlines. Be sure to exchange information via email at all times, so you have written documentation.
Talk To An Expert
Since planning for an installation for medical imaging equipment is time consuming and never easy, it's wise to talk to an expert. The experts at Atlantis Worldwide have been helping clients with their medical imaging needs for almost 30 years. If you are looking for refurbished or used medical imaging equipment for your healthcare facility, talk to Atlantis Worldwide today.
Some blogs you may have missed:
About the author: Vikki Harmonay