If you offer medical imaging at your hospital, clinic, practice, veterinary clinic or healthcare facility, you know that managing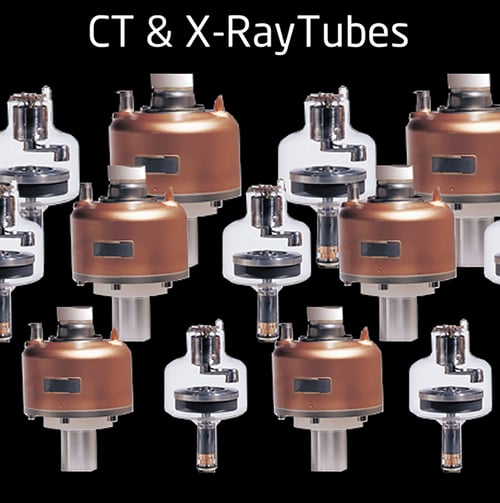 maintenance costs means more than minimizing the cost of a replacement part. It's about reducing service calls, limiting downtime and delivering clinical excellence with every single image. While pricing is important, it shouldn't always be the determining factor. You need to look for the best value in your situation, which might not be the lowest price. Here are a few considerations to keep in mind.
Seller Reputation
Whether you're buying a new or used CT or X-ray tube, who you buy it from matters. Your seller should have a proven track record of delivering high quality products. They should also have a reputation for standing behind their products if any issues should arise. Reputable sellers can usually be found supporting the HTM career field by participating at national and local meetings attended by HTM professionals. They probably even conduct education seminars at national and local conventions.
A seller should also provide technical support after the sale and have a quality management system in place. It's important to have a high level of trust and confidence in your supplier. Unfortunately, there are some shifty resellers out there who try to sell used tubes as new. That's why you want to work with a supplier that's respected, ethical and has a good reputation.
Tube History
Of course, you want optimum tube performance, image quality excellence, optimal service life and dose efficiency. That's why it's important to acquire the tube history. When was it manufactured? What's its usage count and service life? What kind of warranty is offered? Has it been refurbished? As a rule, the newer the tube, the lower the risk and higher the cost.
It's appropriate to purchase a used tube if your system is approaching end-of-life or if it's scheduled to be replaced in the near future. In some circumstances—like if there's an extensive backorder—you might choose to purchase a used tube instead of a new one.
Warranties Are A Must
If you're buying a used or refurbished replacement X-ray tube, it should be backed by a reasonable warranty. You should look at both the length of the warranty and if it's prorated or full replacement, which offers the least risk to you. With CT scanners, you usually get a tube service contact to keep it working. These usually last three years or so.
Installation Is Important, Too
If you want to prolong the life of your X-ray tube, it's important to invest in an installer that knows what they're doing. They need to know how to install and calibrate the X-ray tube properly or you'll end up with high service costs.
Talk to An Expert
If you're in the market for used or refurbished medical imaging equipment, it's wise to talk to an expert like Atlantis Worldwide. We're happy to help you explore your options and find the right replacement parts to fit your needs.
Follow Atlantis Worldwide on Twitter: @AtlantisLLC
Other blogs you may have missed:
About the author: Vikki Harmonay