About 10 years ago, 3D tomography was approved by the FDA, which isn't all that long ago. Until now, this technology hasn't been accessible financially to lower-volume imaging facilities.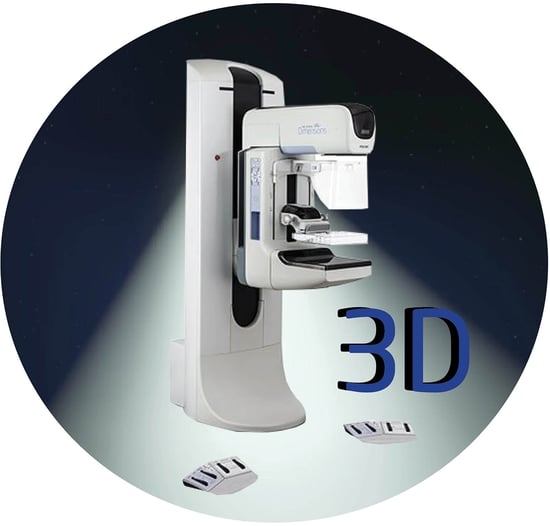 However, Hologic Dimension has become the "gap" product. As an upgradeable 2D, it's been out long enough to show up on the secondary market. The experts at Atlantis Worldwide put together this information to help you make the affordable transition from 2D to 3D mammography with Hologic Dimensions 2D.
3D tomography produces detailed, three-dimensional images that can be rotated and viewed in any orientation. This provides a more natural and functional view of the patient's anatomy. It's also ideal for tracking the shifts in growth rate for tumors and identifying patients at risk for cancer. 3D imaging also creates faster and easier-to-read studies, helps speed up diagnoses, treatment planning and surgery and improves clinical productivity.
The Hologic Dimensions 2D upgradeable unit was released in 2009. It was considered a "gap " product while 3D tomography technology was under consideration for FDA approval. Approval was granted in 2011 and at that time a 3D tomo field upgrade was made available to existing systems, and Hologic Dimensions with built-in 3D was also released. The upgrade costs about $100,000 and most facilities that bought Dimensions 2D eventually upgraded their systems. However, some have never been upgraded.
In 2021 and 2022, we've seen a lot of 2D upgradeable units and early 3D units becoming available on the secondary market. This is due to the fact that larger institutions are now upgrading to the latest 3D systems. In addition, there is more competition from Siemens, Fuji and GE on the 3D tomo market. As a result, we're seeing a lot of facilities buying up more affordable 2D upgradeable systems, 2D upgraded systems and factory-born 3D systems.
Talk To An Expert
If you're interested in upgrading your medical imaging to 3D technology, talk to the experts at Atlantis Worldwide. By purchasing a refurbished or used upgradeable 2D Hologic Dimension, you can get the performance you need, at a much more affordable cost.
October is Breast Cancer Awareness Month, an annual campaign to increase awareness of the disease. The goal is to get as many people as possible involved in raising awareness and funds to help support life-saving research and life-changing support.
Some blogs you may have missed:
Meet the author: Vikki Harmonay