Are you replacing medical imaging equipment with a newer model and want to sell your old equipment? Are you looking for medical imaging equipment on the secondary market in order to save money while still getting the performance you need?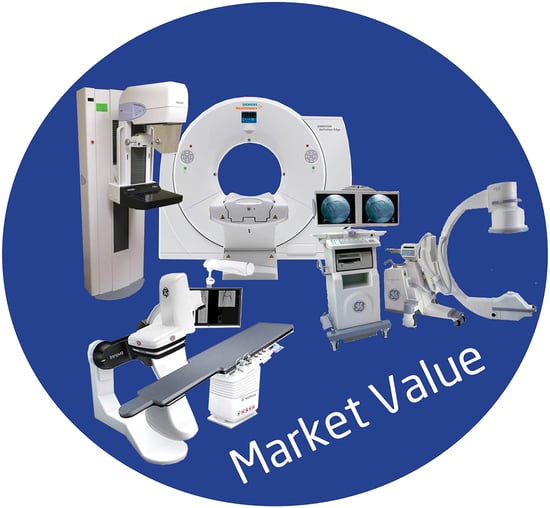 How do you know the true market value of this equipment you want to buy or sell?
Market value is driven by a variety of factors: the model, level of technology, make and model—plus the imaging equipment's software. However, the software isn't always included with the system, and that's what determines and manages almost all the functionality of the equipment!
When new medical imaging devices are first purchased, it comes with a license agreement, which controls the transferability of the equipment's software. You need to understanding the terms and conditions of the agreement before you agree to purchase the equipment.
Is The Software License Transferrable?
Actually, most of the time, manufacturers designate software licenses as nontransferable. It prevents future owners from using the software. In the past, these license agreements were not enforced, but these agreements are being enforced more now. It's a way that manufacturers can minimize losses. But that can mean the market value of the equipment can be lessened by as much as $100,000!
As you can see, it's important to first understand if the software license can be transferred with the sale before you commit to buying it or selling it. If the software isn't transferable, the demand for the used equipment will shrink because buyers will have to purchase the software license, in addition to the cost of the equipment.
If you are interested in selling your medical imaging equipment, reach out to the manufacturer and ask to make your license transferable. If they say "no," then don't buy from that manufacturer again.
Talk To An Expert
For more than 30 years the experts at Atlantis Worldwide have helped people buy used or refurbished medical imaging equipment—and sell their equipment as well. Talk to Atlantis Worldwide before you make a decision to buy or sell. They'll help you determine true market value and protect your investment.
Some blogs you may have missed:
Meet the author: Vikki Harmonay