It looks like it's only a few years away—a portable, wearable PET scan that could be used on the football sidelines (or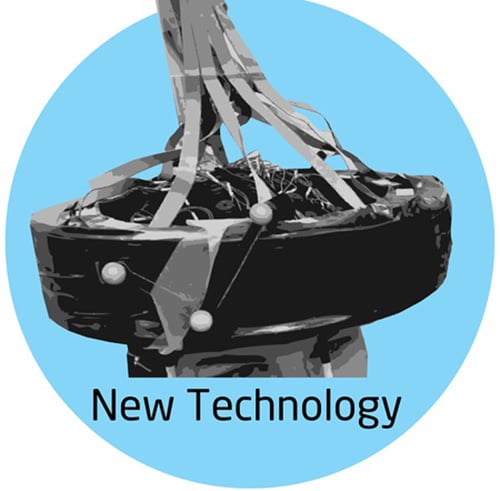 battlefield or anywhere else) to instantly diagnose whether an injured person has sustained brain damage. It would be much
easier to use onsite and much less expensive than current technology, which requires a patient to be rushed to the hospital and lie still under a large and heavy PET Scanner.
The headset currently looks like a small tire place on the top of a head. The technology is based on a miniaturized version of existing PET technology. It has squared-shaped PET detectors around it.
The device was unveiled at the annual meeting of the American Association for the advancement of Science in Boston.
The portable technology would also be beneficial for victims of stroke. "A lot of people wake up with a stroke. If you could get a quick image you could decide whether to do an intervention," said Neurologist Julie Brefczynski-Lewis, of West Virginia University who is leading the research. "Time is brain for stroke. The more you wait, the more that penumbra area gasps and dies. A lot of it remains in limbo. If you can see there's a bit of activity you might say 'let's do an intervention'," Dr. Brefczynski-Lewis said.
She is working on the headset with the US industrial giant General Electric. The current model weights 6 pounds but only scans a portion of the brain. It is believed that the final PET scanner will weight 15-20 lbs.
There are other uses for the portable PET scanner, because it can capture brain information during a wide range of activities, like running, walking or even sitting in a meeting. People could be monitored while they are in motion, as well, including while crying, laughing, interacting with other people or studying. Researchers could observe the brain of someone with autism in a social situation, a stroke victim during rehabilitation, a person with Parkinson's disease as they experience tremors or even someone with mental illness. There could be many exciting applications, like analyzing brain function when two human beings are speaking to one another.
"Sure, we could have someone lie down in the anchored, large scanner and tell them to think about walking, and then see what happens inside their brain," Brefczynski‐Lewis said. "But we wanted to find a way to allow the patient or subject to actually move while we perform the scan."
The current prototype has limited range and has to be connected via a cable for power and transmission of imagery to a computer.
This work by Brefczynski-Lewis and other neuroscientists comes under the federal BRAIN initiative, a public-private partnership which was announced by the White House in 2013
At Atlantis Worldwide, we're excited about the potential of this new PET device. If your clinic, practice of facility is in need of refurbished medical imaging equipment, we hope you'll talk to the experts at Atlantis Worldwide. We're here to help you find the right technology to fit your budget and your facility! Contact us today!
Some blogs you may have missed:
Original photo by: Julie Brefczyski-Lewis
Meet the author: Vikki Harmonay