The great debate about whether physicians and medical professionals belong on social media has been raging for a while. On the one hand, social media is where their patients are. It offers an easy way to connect with patients (and potential patients) at a very low cost. BUT, many social media platforms are unsecure, and it's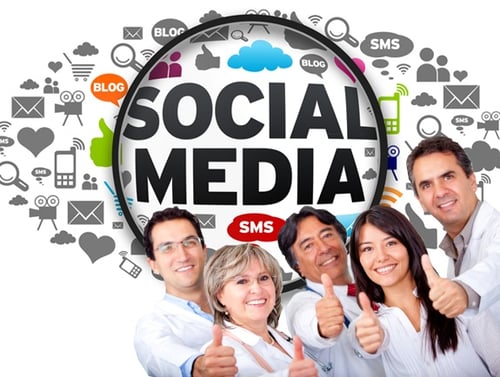 relatively easy to make a misstep. It's also easy to blur the boundary lines between a patient and healthcare professional. Unless, of course, you limit your professional social media exposure to the platforms that are more, well, professional. Unlike Facebook, Youtube, tumblr and Instagram, these professional social media platforms are really about professional networking, instead of sharing family photos videos and personal interests.

Professional platforms are more accountable. They actually take the worry out of social media, because they verify credentials, are HIPAA-compliant and are encrypted, adding another layer of security. They let physicians network with one another, collaborate on difficult cases, share resources and ideas and exchange observations. These include:

Healthcare professionals aren't the only ones who are choosing to have platforms for personal use and others for professional interests. "It just makes sense to maintain a sense of decorum regarding your profession," said Atlantis Worldwide CEO Jeff Weiss. "In the medical profession, you just can't mess around."


We've all seen the stories, where someone is fired for making a negative comment about their boss on Facebook. In the long run, it's just plain better to play it safe.

If you'd like to learn more about Atlantis Worldwide and the benefits of buying refurbished CT, C-Arm and MRIs, forget Facebook. Just call Jeff Weiss at 212-366-9100 or jeffweiss@atlantisworldwide.com and get in touch!
Some blogs you may have missed:
About the author: Vikki Harmonay