Is 2021 the year you get to buy a PET/CT Scanner? If so, you have a lot of details to consider before making a decision. Our team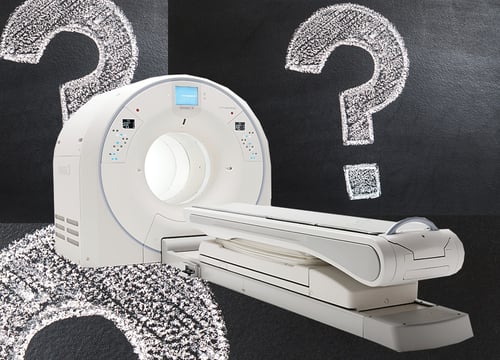 of experts at Atlantis Worldwide put together this list of questions you should ask before you buy.
Which PET/CT Scanner Do I Need?
There are quite a few things to consider before you choose your PET/CT Scanner.
What kinds of studies will you be performing?
What slice count do you want?
What kind of cooling system is best for your needs?
Do your physicians have a brand preference?
What's your budget? Depending on your budget, you may find that buying a used or refurbished scanner delivers the performance you need at a lesser price.
How Do I Know if a Refurbished PET/CT Scanner is a Good One?
Not all Used CT Scanners are created equal. Some previous owners take impeccable care of their systems. Others don't. That's why it's important to request documentation like photos, inspection reports and refurbishment reports. It's also wise to hire a PET/CT field engineer to perform an inspection on any system you are considering.
How Much Will I Need To Spend?
It's important to have a budget in mind before you shop. It will help you narrow your options and make the decision-making process easier. For example, if you only have $350,000 to spend, don't bother looking at systems that cost $500,000. Just remember that there's more to buying a PET/CT Scanner than the system itself. You also have to factor in the cost of construction, transportation, applications training and installation.
Not sure what a realistic budget would be? Talk to the experts at Atlantis Worldwide. We've been helping hospitals, urgent care centers, imaging centers and other healthcare facilities find the ideal PET/CT Scanner solutions for more than 27 years. They can guide you to the options that fit your needs and your budget. Contact Us today!
Some blogs you may have missed:
Meet the author: Vikki Harmonay