Varian Medical Systems has been purchased by Siemens Healthineers, making Siemens a multidisciplinary company with the most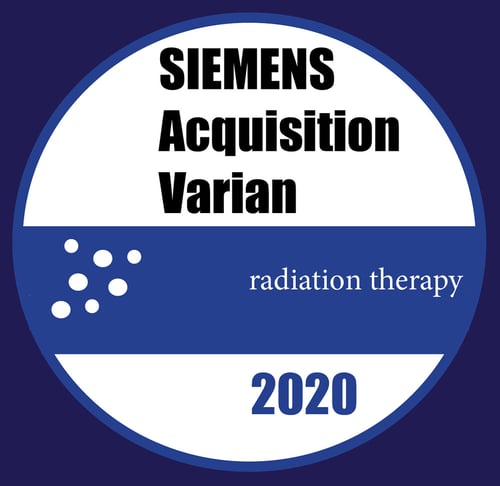 comprehensive cancer care portfolio in the industry. The deal is valued at $16.4 billion or 18.8 billion euros. It's considered the largest healthcare acquisition of the year.
Siemens has been ranked as the third largest medical imaging vendors worldwide but its activities in the treatment space has been limited.
Varian has dominated the radiation therapy segment with annual revenues in 2019 of $3.23 billion. It has a net income of $310.5 million. However, Varian did report third-quarter financial results with a decline in revenue of 16%, due to the COVID-19 pandemic.
Siemens returns to the radiation therapy delivery systems market with this acquisition. At one time, Siemens manufactured its own linear accelerators but left that business in 2011. That decision was due to the challenges involved with competing with Varian and other dedicated radiation therapy vendors. Siemens did stay involved with radiation oncology with a 2012 partnership with Varian, working together to provide advanced therapeutic and diagnostic devices and services for treating cancer.
The deal is expected to create a ripple effect across the global medical imaging space as competitors feel the need to pursue similar acquisitions or partnerships. This could put added pressure on multimodality OEMs to find a partner so as to not be shut out in the relatively small radiation oncology information segment.
Siemens announced that Varian would operate as an independent company once the acquisition is finalized because of its strong brand recognition.
At Atlantis Worldwide, we're always interested in shifts in the medical imaging marketplace and the potential effects they will have. Having provided healthcare providers with used and refurbished medical imaging equipment for sale for more than 27 years, we're aware of how these changes can affect our customers. You can trust our experts to provide you with insights and information to help guide you to the right purchasing strategies for your clinic, hospital, practice, veterinary clinic or urgent care facility.
Follow Atlantis Worldwide on Twitter: @AtlantisLLC
Other blogs you may have missed:
About the author: Vikki Harmonay