In a perfect world with high reimbursement and unlimited patient volumes, the high cost of acquiring or siting an MRI system would not matter. You could lease any system you wanted and every five years, at the end of your lease term, you'd get a new MRI system. Reimbursements were high for outpatient imaging center. Vendors, radiologists, administrators and imaging center owners negotiated the system, service and price, and it was a win-win for everyone. And while service contracts were high, MRI imaging was still highly profitable, whether in a hospital or an outpatient imaging center.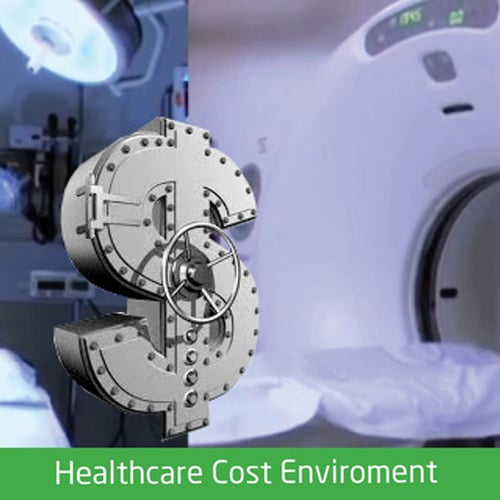 Well, that may have been the case 25 years ago, but not anymore.
Even though the ability to perform a significantly greater number of MRI applications using MRI systems ranging from 0.3T to 3.0T, the environment has changed. Reimbursements are shrinking and utilization is significantly lower, as insurance companies have limited the number of patients approved for MRI as the initial imaging modality.
What has increased in price is everything else; the cost of building MRI suites, the cost of operating imaging centers, salaries and benefits for the technologist and support staff, the cost of helium (impacting service contracts) and the cost for general non technical operating expenses. Everything has increased except for the bottom line.
Although new marketing and pricing strategies have been put in place by large and small hospitals, mega imaging companies and small "mom and pop" single imaging centers, the reality is that the economic changes in healthcare have impacted diagnostic imaging in general.
While there is little you can do about certain costs—like build-out costs and the operation of an MRI system, when it comes to the purchase of the MRI, there actually is much you can do. And it all starts by talking with an industry expert, like the team at Atlantis Worldwide. We can help you navigate the challenges of acquiring an MRI for your facility in the most cost effective way possible. The decision-making process can be daunting, because there are so many MRI manufacturers, and so many different systems from which to choose.
Over the next few weeks, we will review the MRI market from a users point of view, provide insights about the benefits and realities of pre-owned MRI systems and services and explore current marketing methods that have been highly successful for hospitals and outpatient facilities. If you have an immediate need, you can Contact Us Today!
Some blogs you may have missed:

About the author: Norm Tessell, FACHE