MRI Scanning is one of the most important tools for diagnosis, treatment and prevention in medicine. But did you know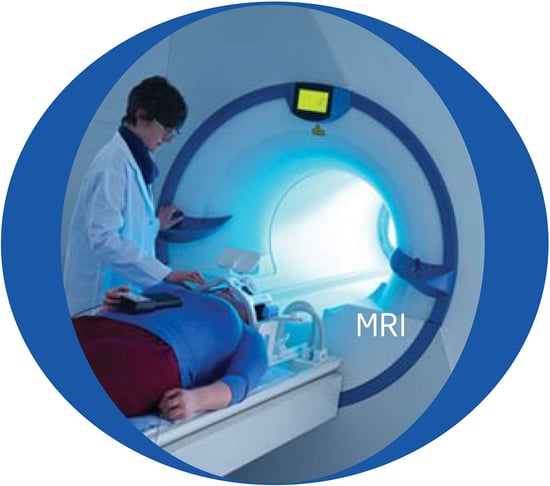 the technology that made it possible originated in 1882 in Budapest? That's when Nikola Tesla discovered the rotation of the magnetic field and spent his life seeking the dynamics behind this breakthrough. Tesla's discovery laid the foundation for Felix Bloch and Edward Purcell's magnetic resonance discovery, as well as MRI patents and inventions by Raymond Damadian.
There are a wide variety of MRI systems currently available, so how do you know which one is right for you and your healthcare facility's needs? It's important to determine the features and benefits you need, and how much you are willing to spend. This will determine if your best option is a new MRI system or a refurbished or used system.
MRIs with large bores provide more freedom in the scanning room and a high field of view. MRI systems offering these are available from Siemens and Toshiba. A great choice in the used market is the 71cm Vantage Titan 1.5T from Toshiba. It provides the largest bore available in the used and refurbished markets.
Another consideration is Zero boil-off helium-based MRI systems, which only need to be refilled every 5-10 years. However, these systems cost significantly more—more than just the cost of the additional helium. GE has been providing zero boil-off systems since 2002 and they are readily available on the secondary market. Because Toshiba and Philips got a later start to the party, it's harder to find their zero boil-off MRIs on the secondary market.
Imaging quality is very important, with the gradient strength and capability directly impacting the quality of the image. In the secondhand market, Toshiba, GE and Philips often offer the best solutions.
Of course, patient comfort is another important consideration. Newer systems offer significantly more comfort, but in the secondhand market, Toshiba MRIs offer interesting features. The gantry design lowers patient anxiety, and the 71 cm large bore and ultra-short magnet allow feet-first entry for most tests. Toshiba's Pianissimo hardware solution reduces acoustic noise in each scan, which is also easier on the patient.
While new MRI systems offer a non-contrast sequence, in the secondhand market, non-contrast angiography exams are available with Siemens and Toshiba MRIs.
Talk To An Expert
If you're looking for a new or used MRI or any other medical imaging system, talk to the experts at Atlantis Worldwide. They've been helping hospitals, urgent cares, veterinary clinics and other healthcare providers find the ideal equipment that deliver performance, excellent warranties and lower prices for 29+ years.
Contact Atlantis Worldwide today.
Some blogs you may have missed:
Meet the author: Vikki Harmonay