Urologists are among the most in-demand in the medical field. They can specialize in a broad range of areas. These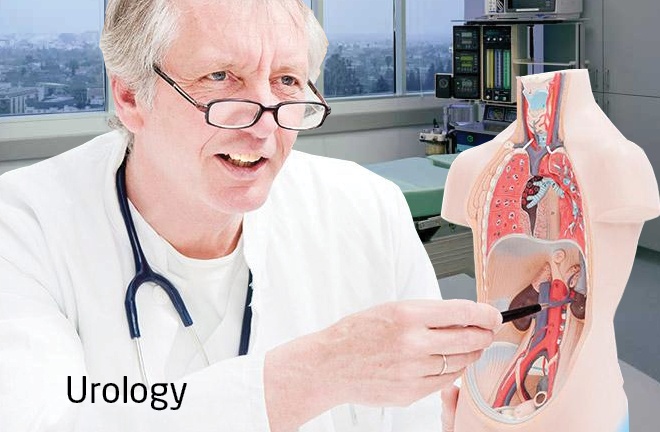 include urologic surgery, urologic oncology, urologic oncological surgery, reconstructive urologic surgery, minimally invasive urologic surgery, pediatric urology and pediatric urologic surgery, transplant urology, voiding dysfunction and sexual medicine, to name a few. No matter the specialty, they do have one thing in common: urologists have always embraced leading edge technology, from minimally invasive robotic and laparoscopic surgeries and laser-assisted surgeries, to using real-time ultrasound guidance and a variety of scope-guided procedures.
Many urologic issues can't be resolved in one visit. Many urologic procedures are often done in an outpatient facility, some can be performed in an office setting.
When it comes to C-Arms, urologists are looking for flexibility and performance—and that doesn't always mean going with the brand, new shiny C-Arm. Oftentimes the best solution for a urology practices is a refurbished or used C-Arm. After all, they deliver the flexibility and performance they want, at a lower price, and usually with an impressive warranty!
At Atlantis Worldwide, we have a wide range of new and refurbished C-Arms that are perfect for urology practices. Here is a breakdown of some of our favorites:
GE OEC C-ARMS: Often Considered the Gold Standard of C-Arms, you get premium performance, durability and reliability whether you choose the OEC 9900, OEC 9800 or even the OEC 9600. The price, however, tends to be slightly higher than their rival manufacturers.
Philips C-ARMS: If you're looking for clarity and versatility that rivals top shelf equipment, Philips is a top consideration. Philips is now releasing flat panel detector C-Arms but their Philips Pulsera product line is still highly regarded and a great option for urologists. The only knock of Philips is that there are sometimes difficulties in servicing as there are proprietary restrictions on who can service their equipment.
Siemens C-ARMS: Siemens makes one of the more efficient C-Arms, especially for vascular surgery settings. You get highly accurate and detailed urological function reports, as well as real time functionality and clean, superior quality images whether you are going with the Siemens Avantic, Siemens Varic, Siemens Orbic, or even the Siemens ISO-C and Siemens Compact.
These are just a few of our favorites, but there are many others that are ideal for use by urology practices. While these models are refurbished, you still get the software, readers, printers and tables you need to fit your business, as well as service and performance warranties. A refurbished system can also keep up with the advances in urology, while saving capital. Why not talk to one of the experts at Atlantis Worldwide? We can help you determine which C-Arm could be the right choice for your practice. We look forward to talking with you! Contact Us Today!
Some blogs you may have missed:
Meet the author: Alex Silbergleit