Last week the ASCA Show was in Boston, five years after the Boston marathon bombing. The city was honoring all that had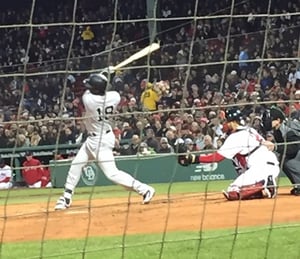 happened and was excited to host the marathon again that Monday. The Ambulatory Surgery Show started midweek April 11th to Saturday April 14th.

The Hynes Convention Center where the show was located was situated on Boylston Street and connected to the mall and many of the hotels which made it convenient for all.

There is so much to do in Boston and for us New Yorkers we happened to catch the Yankees and Red Sox at Fenway Park for a rainy night game. It was exciting to sit behind home plate and close to the Yankee dugout.

At the show, everyone was relaxed and in the exhibit hall the first night we had one winner at our booth! Our first winner of our "Roll the Dice Contest" was doubtful that the dice were on the up and up, but he rolled them and was a winner! This is our sixth year doing the contest. Some folks swore that no one could ever win, that didn't seem to stop anyone from participating! Thursday was the longest day and we had four winners and the last day we had two winners.

These are the Roll the Dice Winners: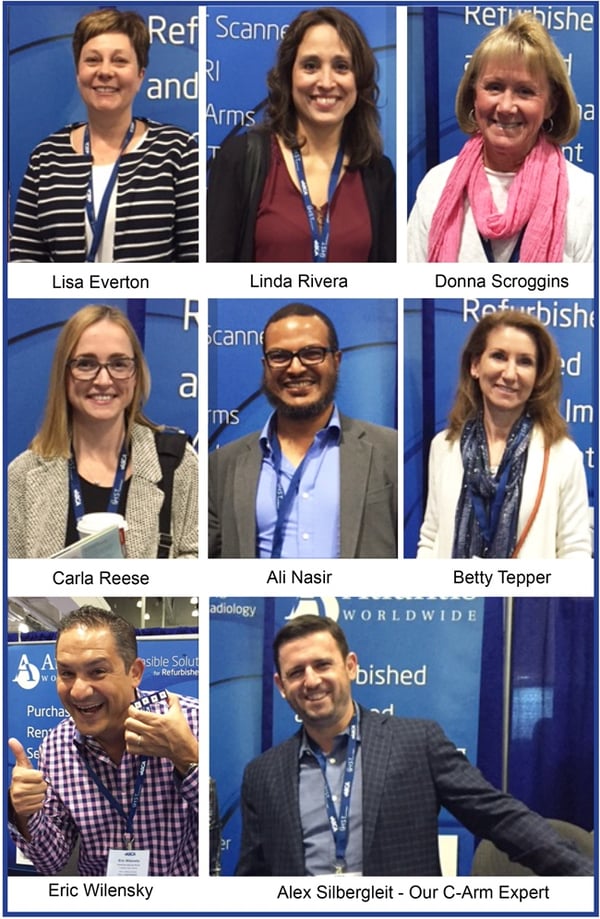 We just want to thank everyone who stopped by the Atlantis Worldwide booth to learn about our refurbished and used C-Arms. To find out even more, check out C-Arm 101—it's the most comprehensive, informative guide and can help you with all the decisions and planning necessary for a successful C-Arm project. After all, when you're making a purchase that's going to cost thousands, you want to make sure it fits your needs, as well as your budget.
As always, the Atlantis Worldwide team is always just a phone call or e-mail away, should you have any questions! Please contact us today!
Some of our past ASCA Show Winners below!